Pottsville South Cabins Get A Face Lift
Tweed Holiday Parks has recently given their Pottsville South cabins a face lift to bring them in line with the modern demands of holiday park accommodation.
With the help of Tailored Space Interiors, a local Interior Design company based in Tweed Heads, the Pottsville South Pelican Cabins have undergone an extensive interior refurb with gorgeous new furnishings and fixtures.
After the Tweed Holiday Parks Pottsville South underwent a major renovation back in 2016, popularity has been on the rise for the gorgeous waterside park. The new Osprey Cabins proved to be very popular and started booking out very quickly and so guests looking to stay at the park would book a Pelican Cabin instead. There was quite a variation in the presentation of the two cabin types and so Tweed Holiday Parks made the decision to bring in an Interior Design consultant to transform the Pelican Cabins, to bring them into the modern era and create consistency between the two accommodation types.
Tailored Space Interiors presented a stunning new colour palette that is contemporary, with a natural flair to suit the park surrounds. The internal furnishings and fixtures are durable, comfortable and contemporary whilst maintaining elegance and style. The artwork draws on locality and feelings of being on holidays - think relaxation and serenity.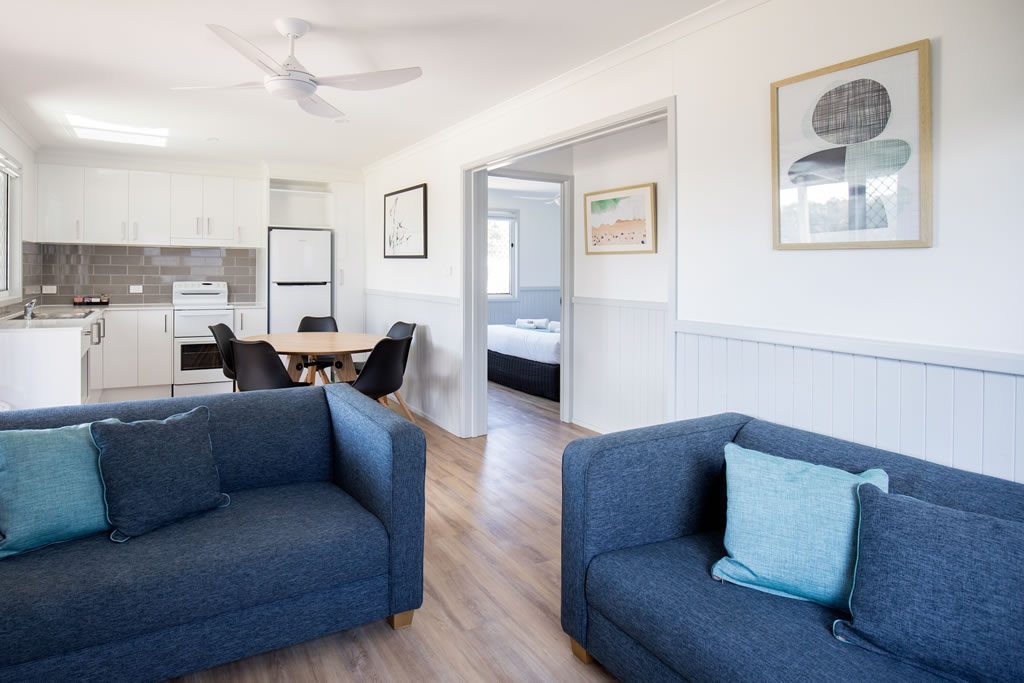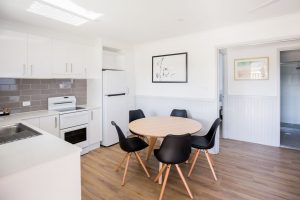 The feedback Tweed Holiday Parks has received following the refurb has been very positive, with guests commenting on the high quality of the cabin presentation and welcoming the new modern styling. Our Park Managers now have a beautiful new range of cabins that are easy to maintain and guests now have their own private oasis to unwind with their loved ones and make lasting memories.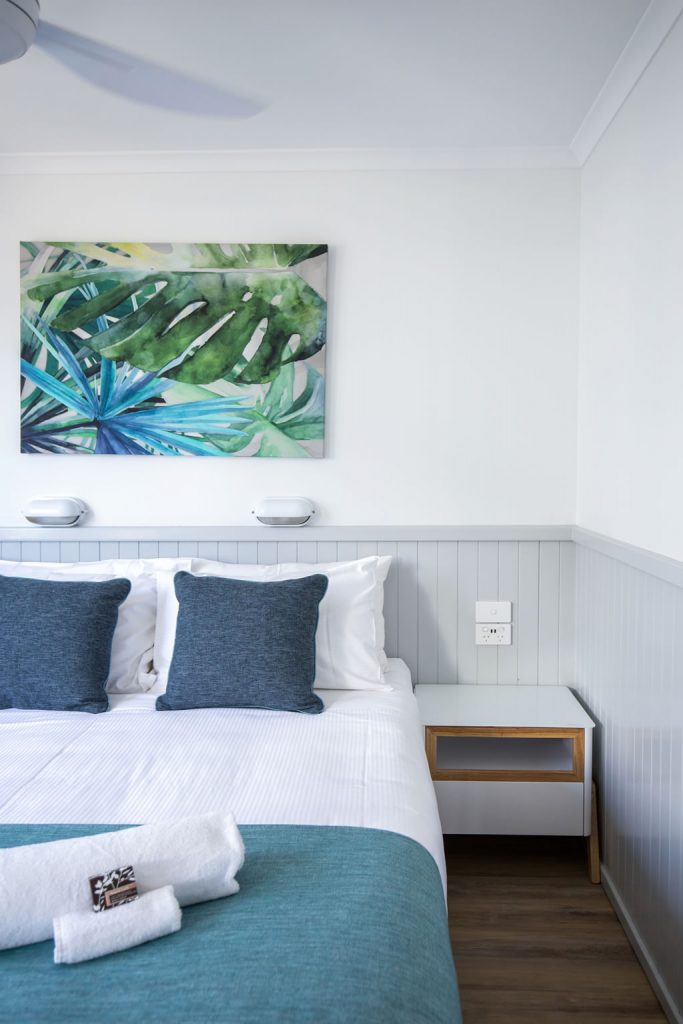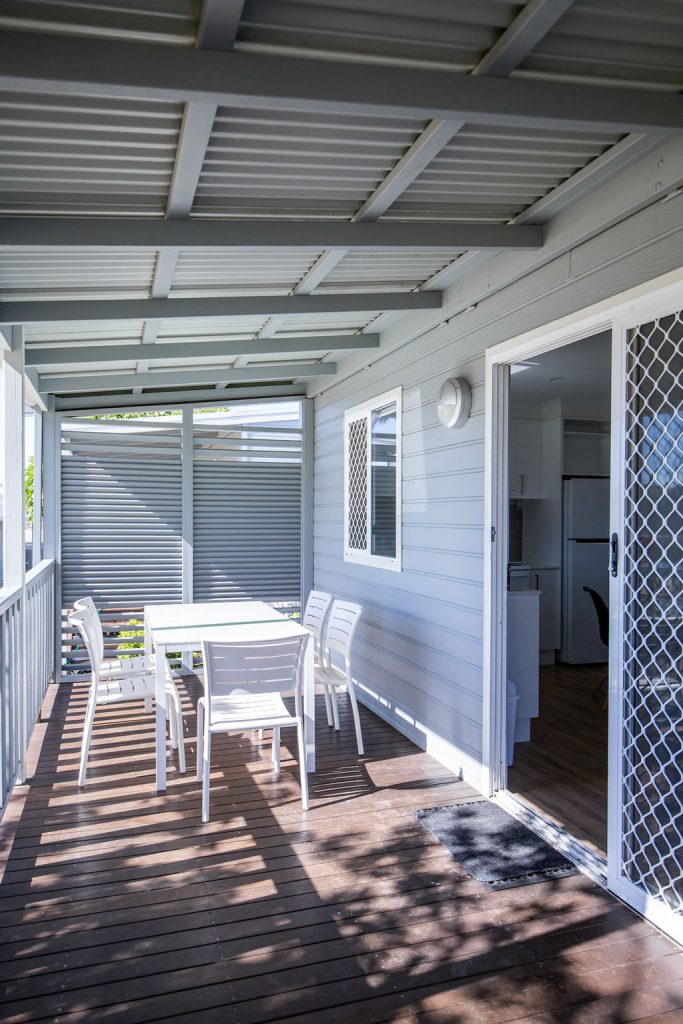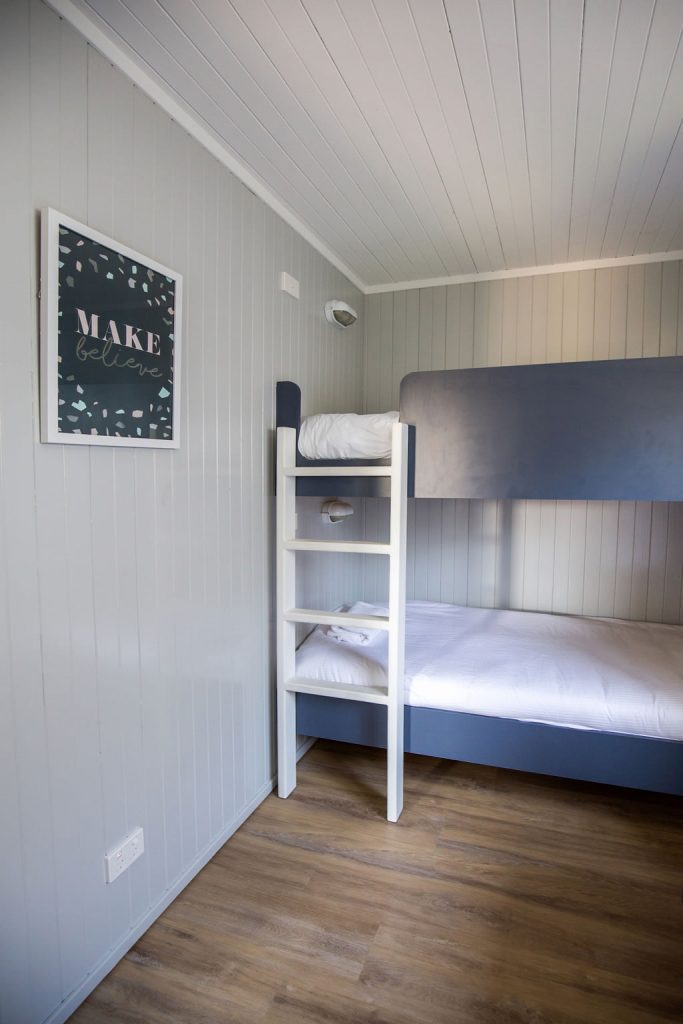 Find out more about Tweed Holiday Parks Pottsville South here and phone (02) 6676 1050 to book your next getaway at our idyllic waterside location.