Our top 5 beaches along the Tweed Coastline
Summer doesn't have to be over just yet, here are our top picks for the best Tweed Coast beaches!
Whether you are looking for a family friendly beach or to go surfing, swimming, walking, fishing, snorkelling, diving or even four-wheel driving. We are spoilt for choice along the coast and there is a beach for everyone!
Hitting the beach in summer is typically the most common and best time of year, but in the quieter months, many of these beaches are still spectacular and much less crowded.
1/ Kingscliff Beach/Cudgen Creek
Kingscliff Beach is a gorgeous stretch adjacent to the town at the southern end of sparkling Wommin Bay. The fine white sands curve seamlessly from the breakwater at Cudgen Headland in the south, where the pretty Cudgen Creek flows into the sea to Fingal Head in the north. For board riders, there are world-class beach breaks and the Cudgen reef creates a lovely right-hander.
Whilst the surf beach at Kingscliff is beautiful and one of the best places to visit in the early morning or late afternoon walk, "Cudgen Creek" at Kingscliff is a popular local hang out spot.
œLittle Beach as the locals call it, is perfect for families or those who do not wish to be knocked around by the surf, extra care does need to be taken when the tide is changing. At low tide, a sandbank is exposed in the creek and makes a great spot for swimmers and board riders. Snorkeling and kayaking are very popular here.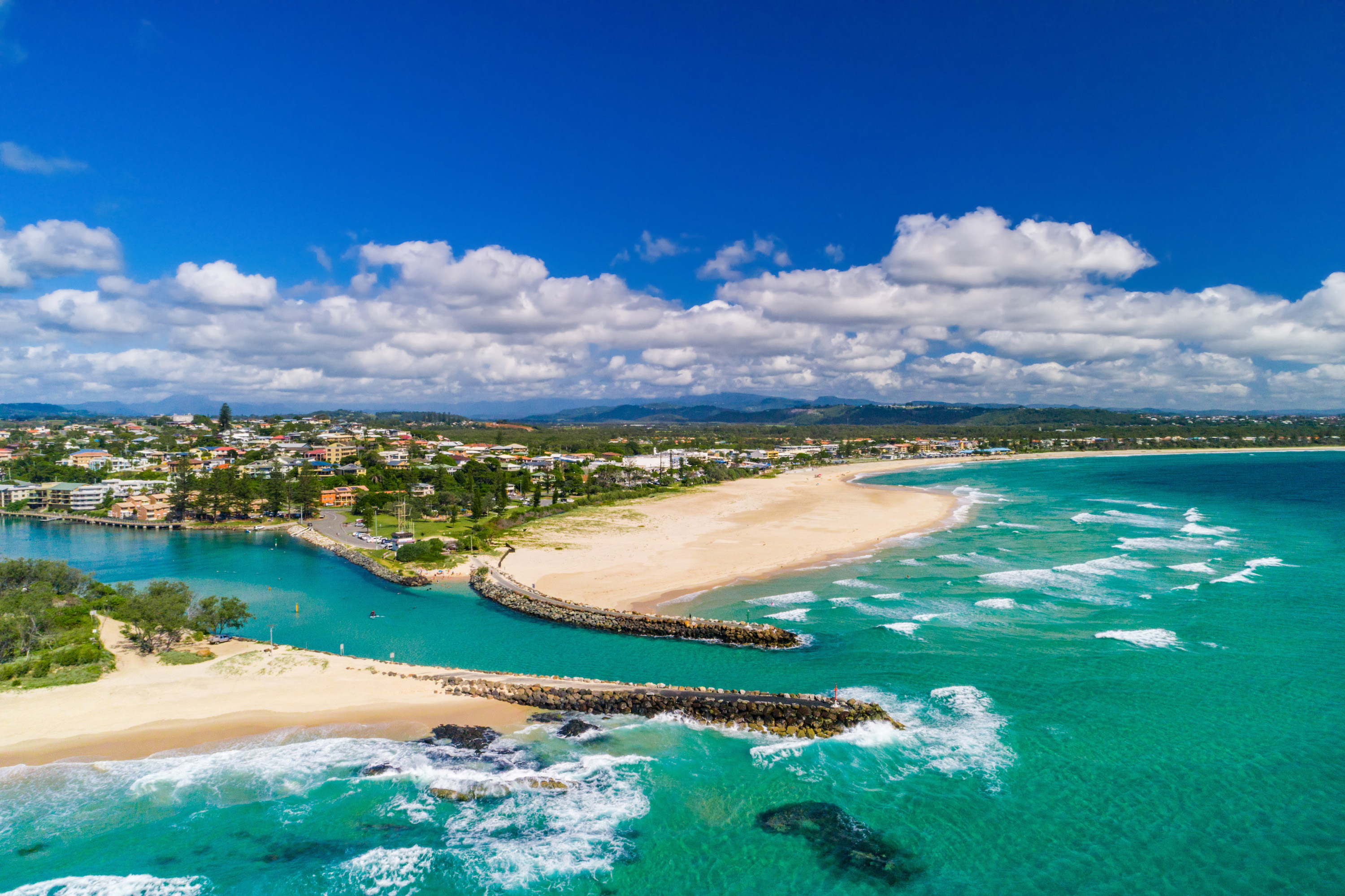 2/ Cabarita Beach
Cabarita Beach is one of the best areas to go board riding. Most mornings from sunrise the board riders will be on the hill, watching, waiting for the surf to come up. Norries Hill is an ideal headland to view the migrating whales. Walking back down the ramp and few stairs, through an archway and a short walk through the Pandanus trees and Coast Banksia you will arrive at a protected and grassy picnic and BBQ area, and car park.
The Norries Headland boardwalk is a must-do for anyone staying in the area, be prepared for breathtaking views! The boardwalk is a short 800m return boardwalk with a few steps along the way, this walk is suitable for all ages with no experience necessary. Whether you want to soak up the sunshine, scan the ocean for marine life or watch some surfing, it's always delightful.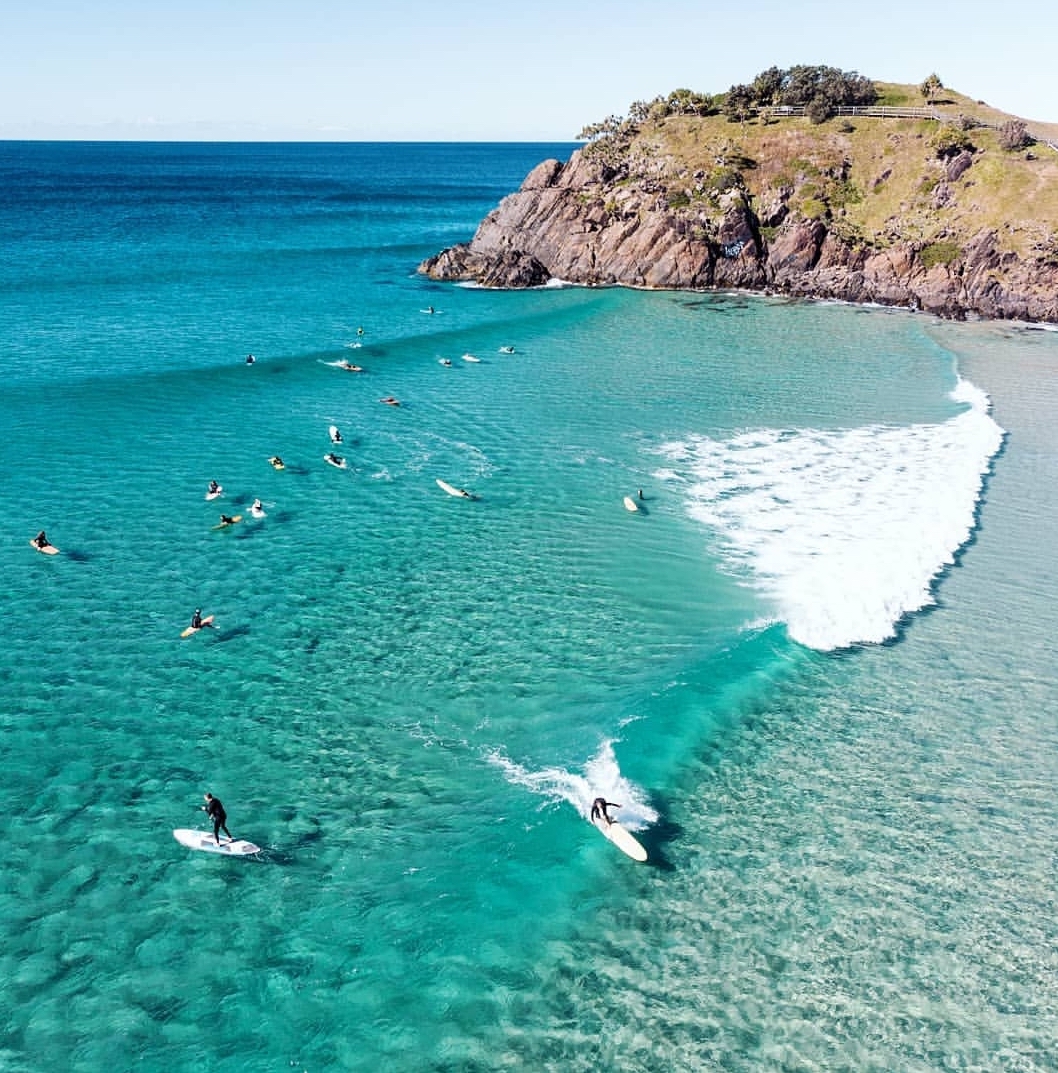 3/ Fingal Head Beach
With spectacular views of Cook Island and Fingal Headland, it is easy to see why Fingal Head Beach is popular with locals and tourists. With 3.3km of white sandy beach, there is plenty of space for everybody, even during the summer months.
The headland itself is an amazing basalt rock formation that was formed approximately 23 million years ago by ancient lava flows from the nearby and extinct shield volcano, Mt Warning.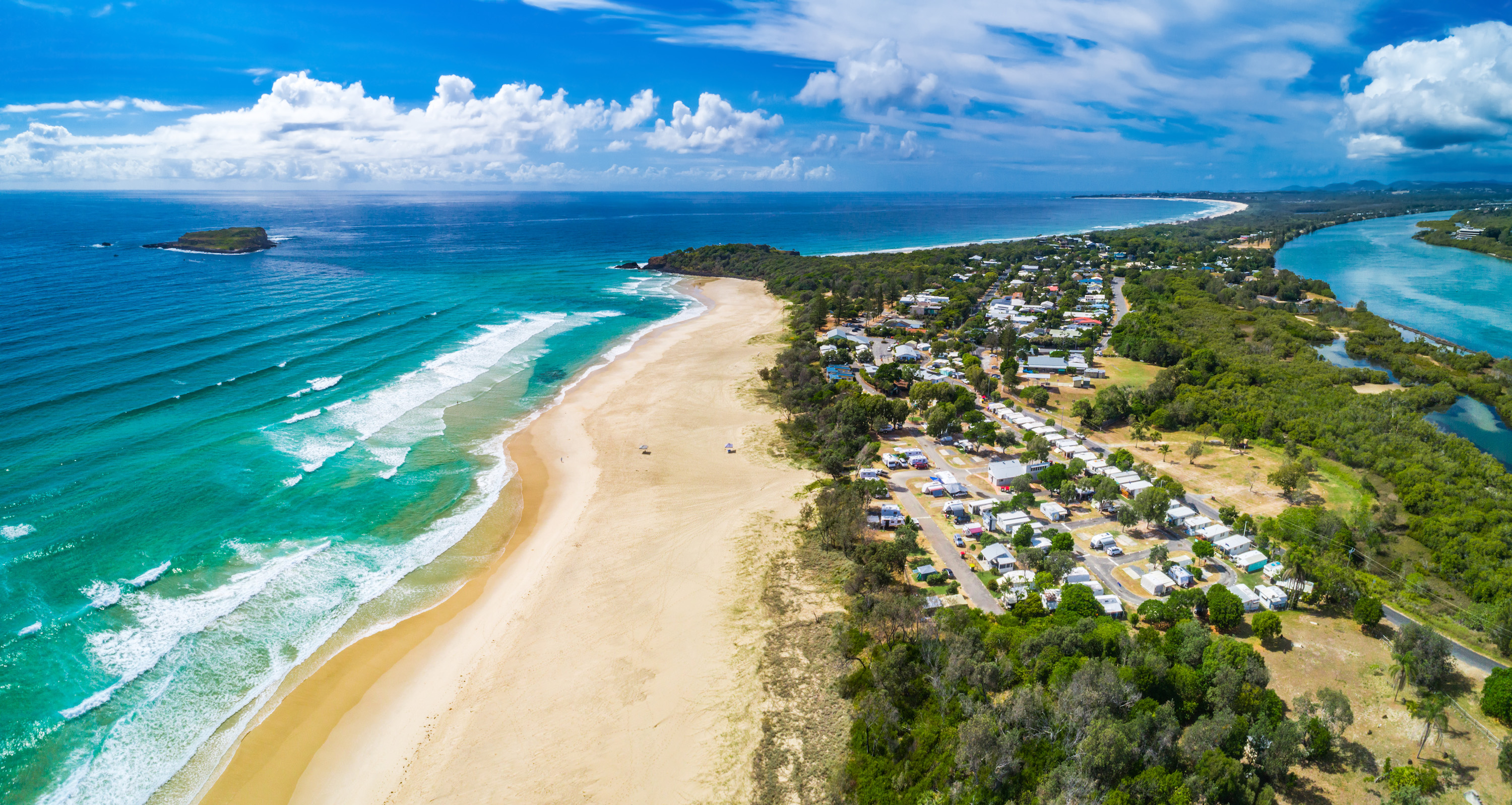 4/ Snapper Rocks
Snapper Rocks is a small rocky outcrop on the northern side of Point Danger, famous to the surfer crowd as Snapper is a point break forming the first part of the man-made superbank. This superbank extends from Snapper Rocks to Kirra, a total distance of 2km.
The Quicksilver Pro Surfing Tour takes place here each year. But it's not all about the surfers, this beach is also popular as a family day out destination, with picnic tables and amenities close by with parking being an added bonus. Make sure you pack your fishing gear for some beach fishing or to dig around in the rock pools nearby.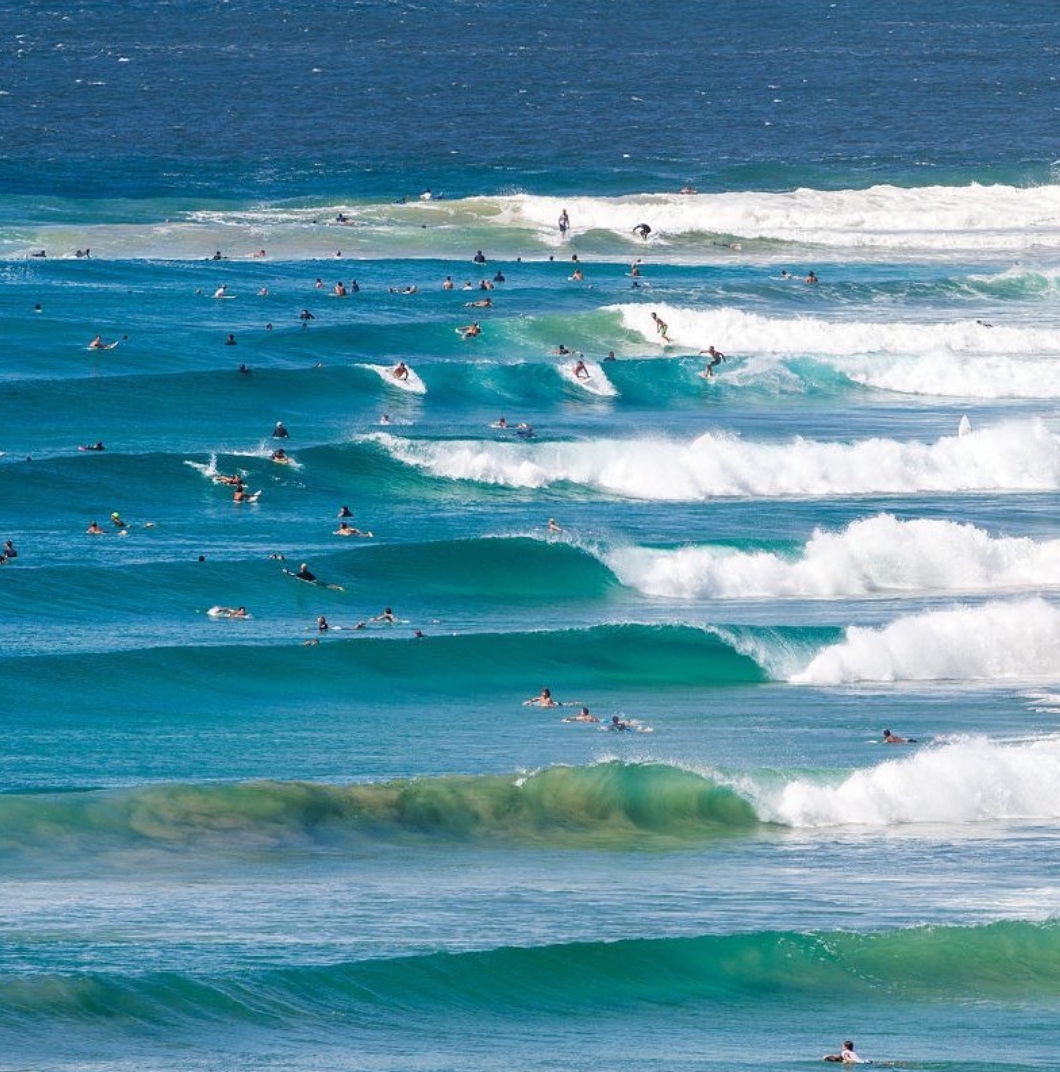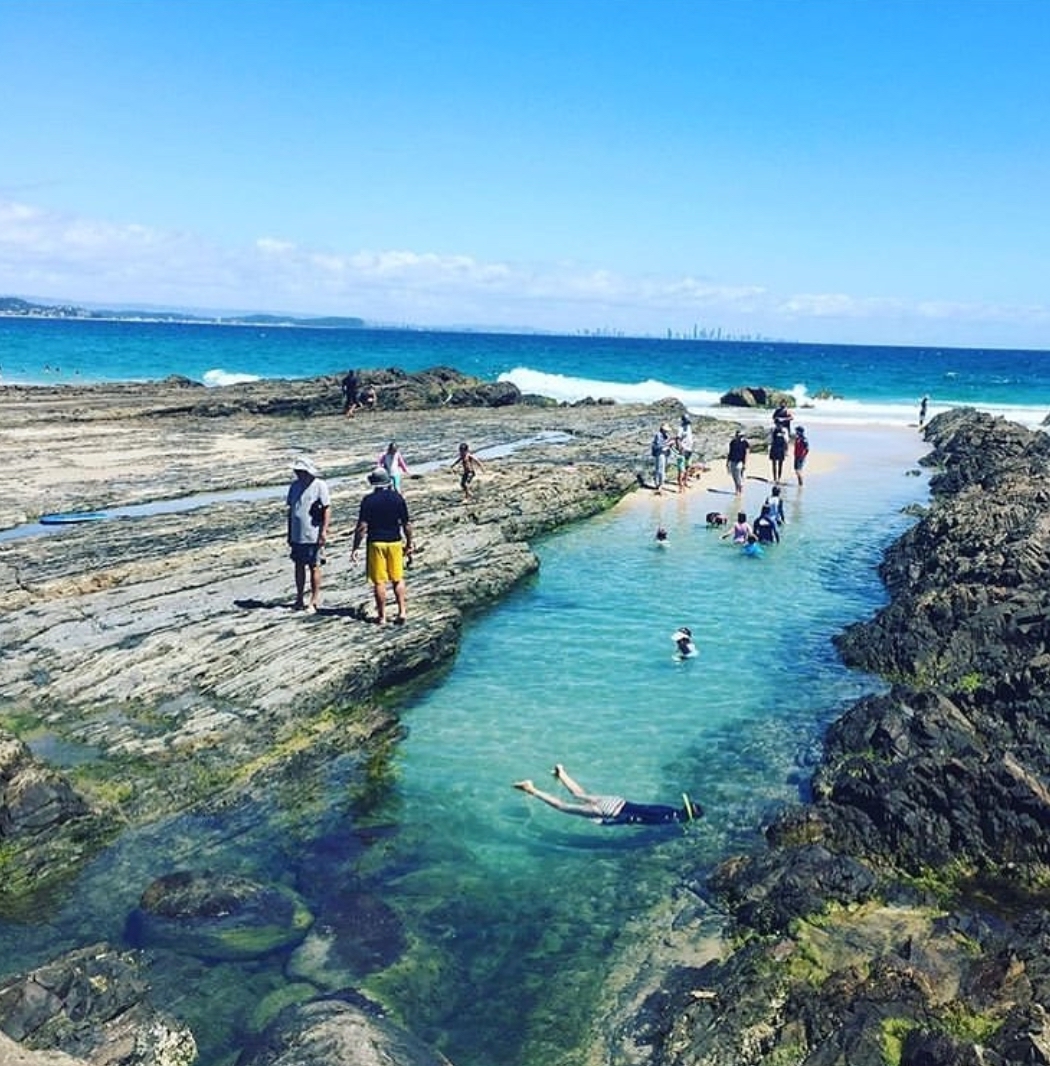 5/ Burleigh Heads
This beach is famous for having one of the worlds' best surfing waves. From the north, it features generous shady foreshores of lorikeet-filled Norfolk Pines. These pines offer a shady spot, perfect for everyone! Swimmers can enjoy floating in headland protected waters and surfers who love to surf, head around the headland to catch the point breaks.
The popular attraction to Burleigh is the majestic Burleigh Heads National Park and its gently winding walking trails affording spectacular coastal, whale watching and hinterland views. A must do whilst on your holidays!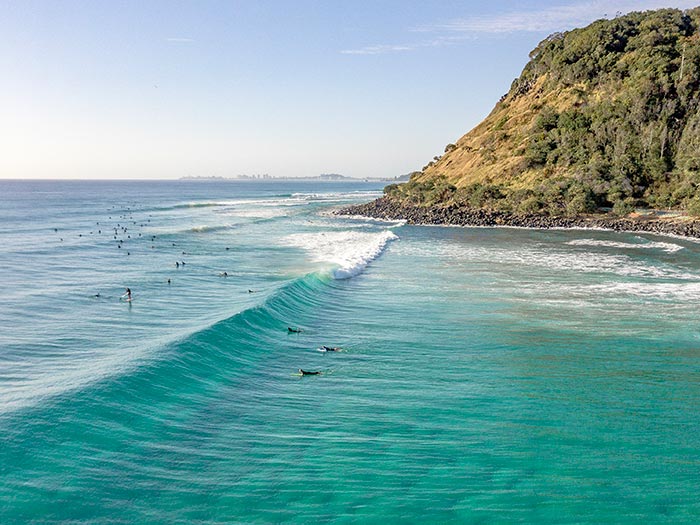 Image Credit: www.101bestbeaches.com @oliver86_photography @thegcbible @travel_surf_adventure @snapair @surflineespanol