5 reasons why you should visit us in 2020
Here we share with you 5 reasons why you should visit one of our seven parks situated beach, river or creekside and explore the famous Tweed region.
Eateries
If you are a food-lover... then the Tweed is the place for you! Home to hundreds of popular eateries with not just yummy food and delicious drinks but also a contagious atmosphere, see below our top go tos...
A menu that is filled with everybody's favourites, made with fresh local produce with a twist! Each dish is Instagram worthy, beautifully crafted and looks too good to eat! They also have delicious coffee and even ground coffee to purchase! (Perfect for that coffee addiction).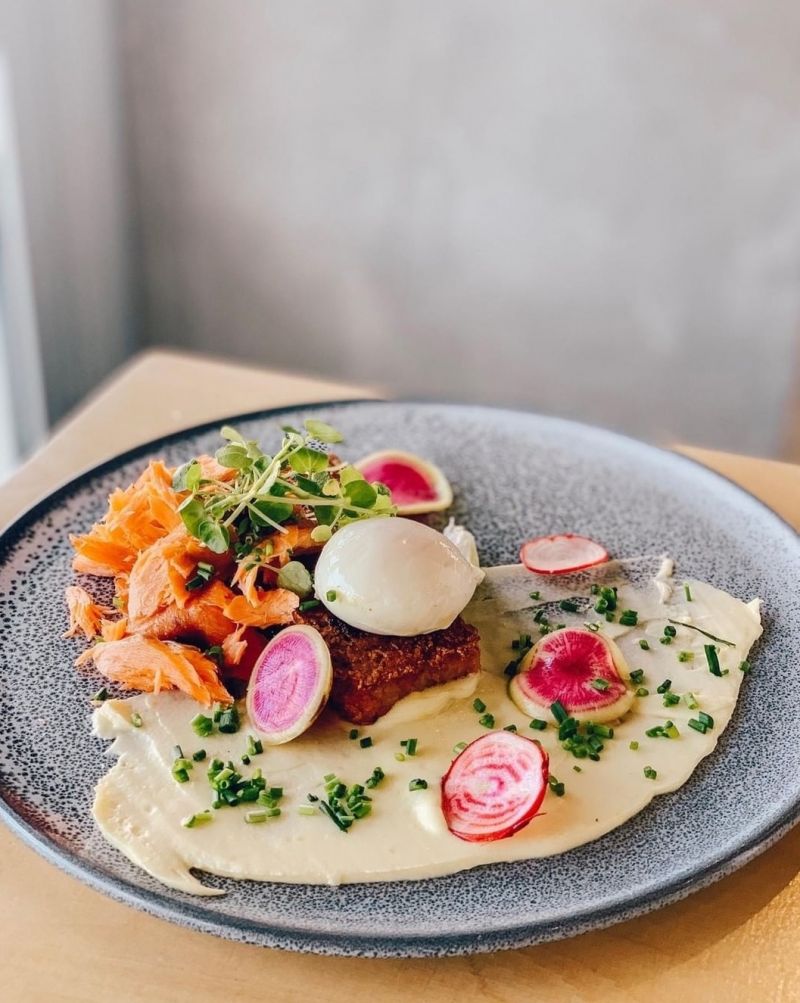 THE SALT MILL
Located just a 5 minute walk from our Kingscliff Beach park is The Salt Mill and it serves some of the yummiest foods around... as a bonus, they make amazing coffee! Next door they have a small section where they sell beautiful goods from the local area. You might even be able to find the perfect gift for loved ones back home!
Beaches
The Tweed Coast is known for its pristine beaches, perfect for catching some much-needed rays, cooling off in the ocean or carving it up on world-class waves.

Whether you like to walk down the beach, do a spot of ocean fishing, snorkelling around the many reefs that hug the coastline or being adventurous and going four-wheel driving then the Tweed is the place to be...

Check out an older blog of ours, where we listed our top 5 beaches along the Tweed Coast.
The Best Views on the Tweed
Fingal Head Lighthouse has one of the best lookouts on the Tweed. Trek down a flat sandy track shaded by pandanus palms until you reach the Fingal Head Headland where you are greeted with breathtaking 180° ocean views. Whilst at the lighthouse, be sure to check out the unique rock formations appearing at the base of the headland, these interesting columns, known as 'Giants Causeway' have been formed from the lava that cooled as it entered the ocean.
Cabarita & Norries Headland
The Norries Headland boardwalk is a must-do for anyone staying in the area, be prepared for breathtaking views!
Trek along the boardwalk with a gentle incline (with a few steps a long the way) and take in the sights!
This walk and viewpoint is a short 800m return walk and is suitable for all ages and fitness abilities.

At the top, be sure to keep your eyes on the water and try and spot some of the 'locals'. During the whale season, Norries Headland is a great place to spot these gentle giants!
Accommodation
Tweed Holiday Parks has seven parks, located in five locations along the Tweed Coastline in idyllic locations - river, creek and beachside, including Tweed Heads, Fingal Head, Kingscliff, Hastings Point and Pottsville.
Each park has accommodation to suit every holidaymaker! Luxury Cabins along the waterfront, Luxury Surfari Tents (for those romantic getaways), Surfari Tents, spacious Tourist Sites and Tent Sites, some of which are located right on the water's edge.



Image credit: Instagram.com/hymncoffee, Facebook.com/thesaltmill, @surflineespanol, @ViewsfromAbovebyBritinBrisbane