A Romantic Day on The Tweed
If you're looking for somewhere special to celebrate your love, then you can't go past The Tweed!
Whether you are looking for breathtaking, uncrowded white-sanded beaches, crystal clear turquoise waters, lush rainforest or amazing eateries, then The Tweed is for you!
We have pulled together a list of the perfect romantic day guide for things to do on The Tweed.
A morning to remember...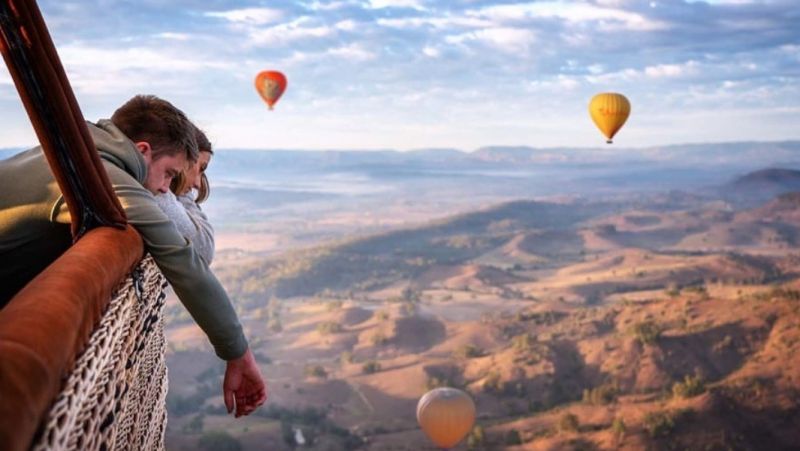 If you are an early riser, why not take to the skies to watch an early morning sunrise like no other! Gold Coast Hot Air Balloon offers its guests an unforgettable experience. Float gently high above the ground, whilst taking in breathtaking panoramic views of The Tweed Coast and Hinterland.

Once your feet are back on the ground, enjoy a gourmet champagne breakfast.
A Gourmet Picnic...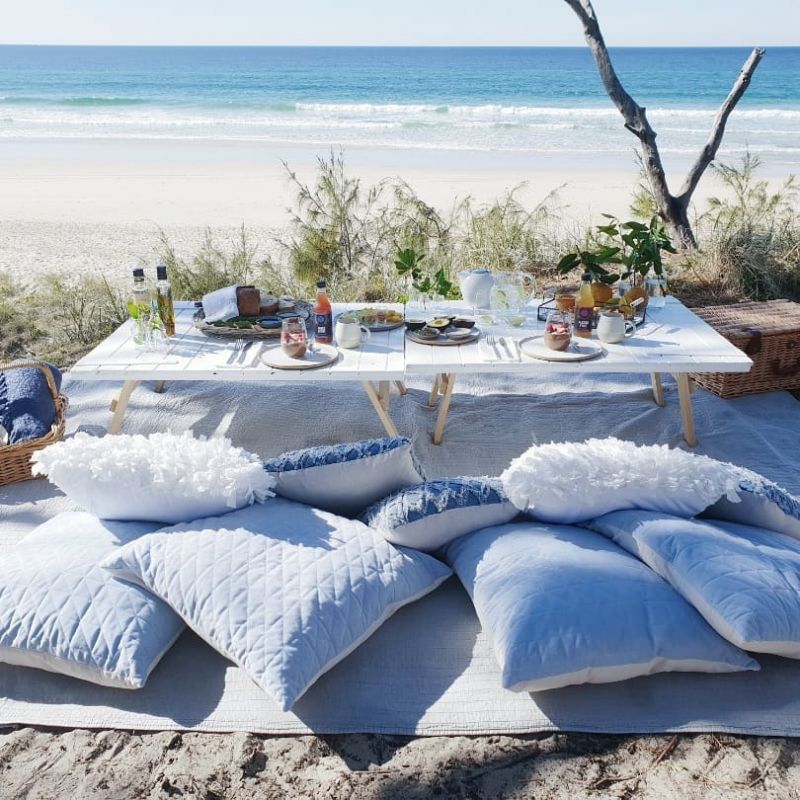 Looking to wow your loved one? What about a romantic lunch with one of the most romantic views on The Tweed?
Look no further, Blue Ginger Picnics have got you covered. Book their Le Chic Beach Picnic (luxury picnic for two) whilst taking in the breathtaking views of Kingscliff Beach. Approximately 2 hours long and set in a secluded beach alcove with views of Fingal Head and Cook Island in the distance. All the foods are sourced 100% locally and you can choose from their brunch, lunch or sunset menu.
Imagine your partner's face when you present them with a "Is this for me?... This only happens in the movies" experience...
Simply make your booking and then relax, as Blue Ginger Picnics takes care of everything... all you need to do is turn up!
A Romantic Stroll...

As the heat starts to cool off, head for a romantic stroll down Cabarita Beach. Known as "Caba" to the locals, this beach is one of Tweed Coast's most stunning beaches and it is easy to see why!
The Norries Headland boardwalk is located on the headland of Cabarita Beach and is a must-do for anyone staying in the area, be prepared for breathtaking views! The boardwalk is a short 800m return boardwalk with a few steps along the way, this walk is suitable for all ages with no experience necessary. Whether you want to soak up the sunshine, scan the ocean for marine life or watch some surfing, it's always delightful.
Evening Drinks...

In the evening, head out to Husk Distillers and enjoy a refreshing cocktail at their cellar door and cocktail bar.
Enjoy your cocktails in the many seating areas on the property, or simply pack a picnic rug and relax with property views on their lush green lawn. Husk Distillers is located a short drive away from Tweed Heads on their 125-acreage, where they make all their alcoholic beverages, including the famous "Ink Gin". Distillery tours are available, but booking is required.
Image credit: Gold Coast Hot Air Balloon, Blue Ginger Picnics, @hitched_In_Paradise, @timmymahahaha, Husk Distillers