Camping In Your Own Backyard
Just like every school holidays, Australians flock to the coast for an unforgettable beachside escape, it is a time to connect with loved ones and make life long memories, but since we can't go camping, we thought that we would bring it to you! We are encouraging you to go on an adventure and set up camp in your front or back yard - until we re-open our doors once again.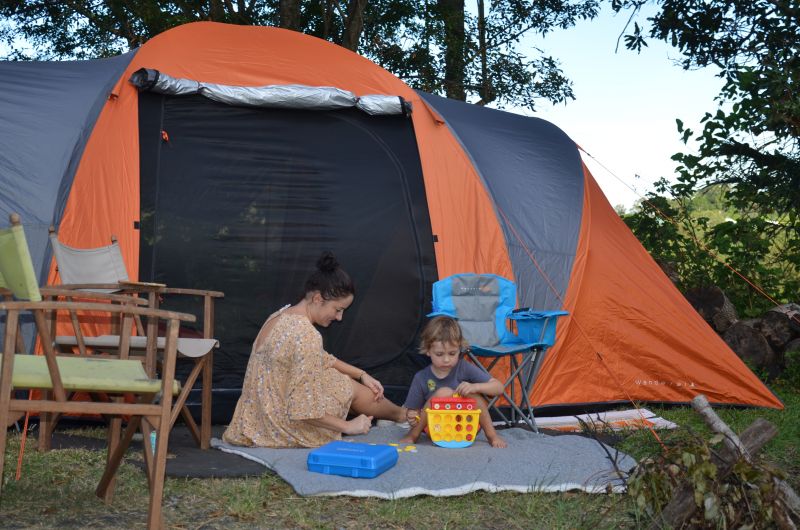 Spending time with your children is important for healthy development and creating family bonds, especially during isolation. With some proper planning, we can ensure we provide our kids with an all-around fun experience. When it comes to planning a memorable family adventure, nothing can come close to the endless fun that kids have when camping outdoors.
Camping in your own backyard provides everyone with a great alternative and a fun way to create long-lasting memories and new family traditions. Planning a camping trip to the backyard sounds simple. However, without proper planning, there is a chance of ending up with bored and unhappy children marching back to the house.
Here are some fun ideas for activities that are sure to make your ''camping trip'' a memorable one. Your family can enjoy the best of both worlds; the convenience of home and exploring the nature up close.
1. Set up camp
Fulfil your inner childhood and go on an adventure, pack your necessities and set up camp in the backyard. If you only have a small tent, now is the time to get creative! Grab some poles, a tarp, some fairy lights and build an outdoor shelter perfect for relaxing under.
2. Create a fort
Camping so close to home is not only great because you don't need to take your camping gear very far, but you also have everything you need to build an epic outdoor fort! Choose from kitchen chairs, the kitchen table, cushions, ladders from the garage and the endless supply of bed sheets - the possibilities are endless! You have everything you need to make a killer fort!
3. Explore your yard
Have you been nagging your kids to get off their IPads or PlayStation and get outdoors and play in the backyard? Now is a better time than ever to have your backyard a technology-free zone, gather the troops and go on a scavenger hunt! Create your own or find one online and search high and low for things on the list - remember to tick them off as you go!
4. Cook up
Swap the kitchen for the campfire and get back to basics, instead of cooking inside, cook up a one-pot camping recipe over the campfire. Make cooking over the fire a family experience - get the kids involved and teach them how cooking over the fire was how they cooked in the olden days. As a bonus - cooking over fire gives your food a yummy smoked flavour!
5. Share stories
Make yourself cosy around the fire pit and share your favourite memories, take it turns to talk about your favourite childhood memory or switch it up and have a ghost storytelling competition - see who can tell the scariest ghost story! We bet it is dad!
6. Stargaze
Enjoy the outdoors with a spot of stargazing! We are very fortunate to have something so beautiful up in the sky at night, set up some blankets and cushions outside, cosy up and try to spot star constellations or shapes in the sky.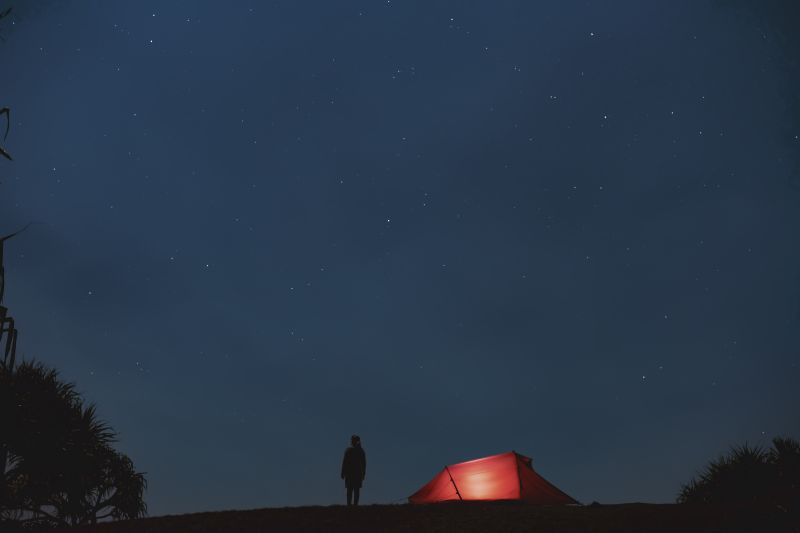 There are also many benefits of camping in your own backyard including;
No hassle - You don't need to plan for weeks on end, worry about forgetting something or the dreaded packing and unpacking the car!
Close to home - Enjoy the luxuries of your own personal bathroom close by, as well as the convenience of your stocked pantry when something takes your fancy.
Safe and secure - Camping in your backyard is safe for all of you! Your kids will feel more relaxed and safe camping and playing in their backyard than an unknown area.
Technology free - Backyard camping can be a technology-free zone! Take advantage of sleeping under the stars with fresh air and space to play games, tell ghost stories and toast marshmallows.
A great first camp - If you are keen campers, but haven't adventured out since having children, take this opportunity to see how your children react to this new environment.
Our customers jumped on board over the long weekend and set up camp, just outside their homes, some even got creative and decorated their 'site' with Easter egg trees, fairy lights and even bunny ears on a quad bike. As well as getting creative, many 'campers' ventured through their backyards on a nature scavenger hunt searching high and low for items on a list and ticking them off as they were found. Many others participated in activities such as stargazing, telling ghost stories around a campfire, toasting marshmallows and watching sunsets.

We would like to say a big thank you to our customers that have shared their camping photos with us so far. Whilst we are all staying in our homes safely, we would love to still connect with you, use our tags #tweedholidayparks and #thphome in your camping in your backyard images, as well as other activities you are doing to keep entertained for your chance to be featured.