Our top picnic spots
Looking to wow your loved one? How about a romantic picnic with one of the most romantic views on The Tweed?
There are many places to throw down a rug, dig out the cheese and crackers and pour a glass of champagne... but where are the top places to sit down and take in the view... check out our top places below.
Currumbin Rock Pools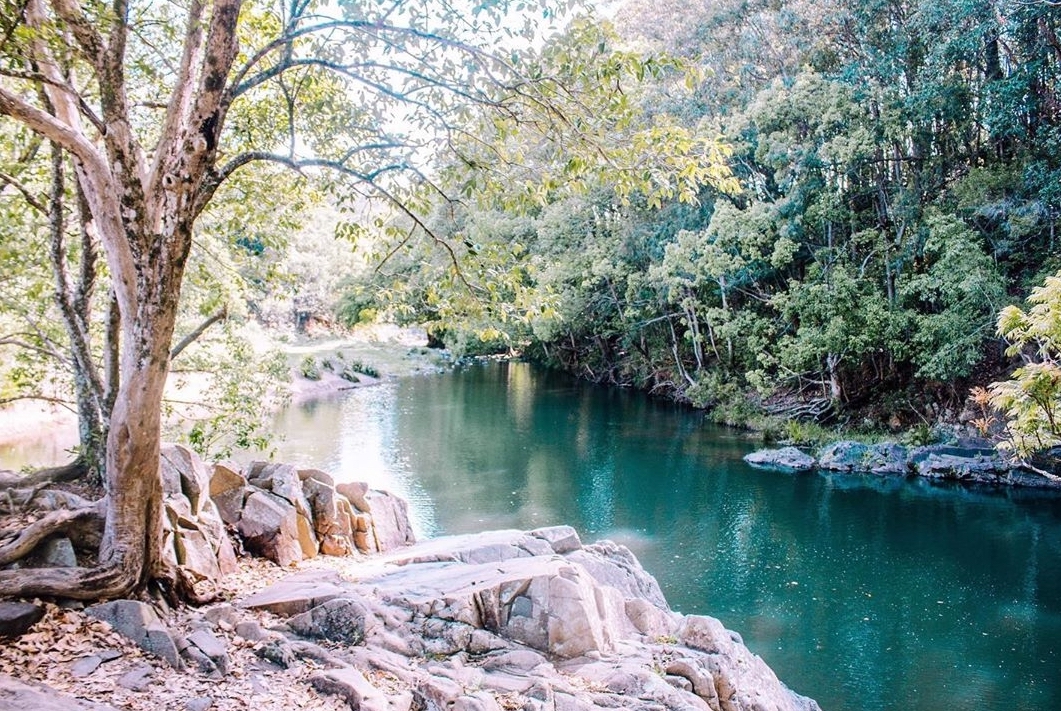 Currumbin Rock Pools is a stretch of smooth sloping rocks, large boulders and pebbled pathways all rested within fresh spring water, both deep and shallow - known as a water fanatics playground.
At one of the rock pools, you'll find a small fast-moving waterfall which runs over smooth rocks and over time has created a natural waterside with a shallow pool at the bottom. On the other side is an area for the more adventurous... thrill-seekers are often spotted climbing up the rocks and jumping into the deep swimming hole. (Caution is advised as it is very difficult to gauge water depth).
Downstream, the water gets quite deep as it leads to the large swimming hole. The bank has a gradual dirt entry which gets deep quickly (so be careful). Near here is the perfect spot for a picnic, whether you choose to bring along a picnic rug and set up on the large grassed area or use one of the several gazebos with picnic tables and BBQ facilities - this spot is perfect if you are wanting to make a day out of it.
Fingal Head Lighthouse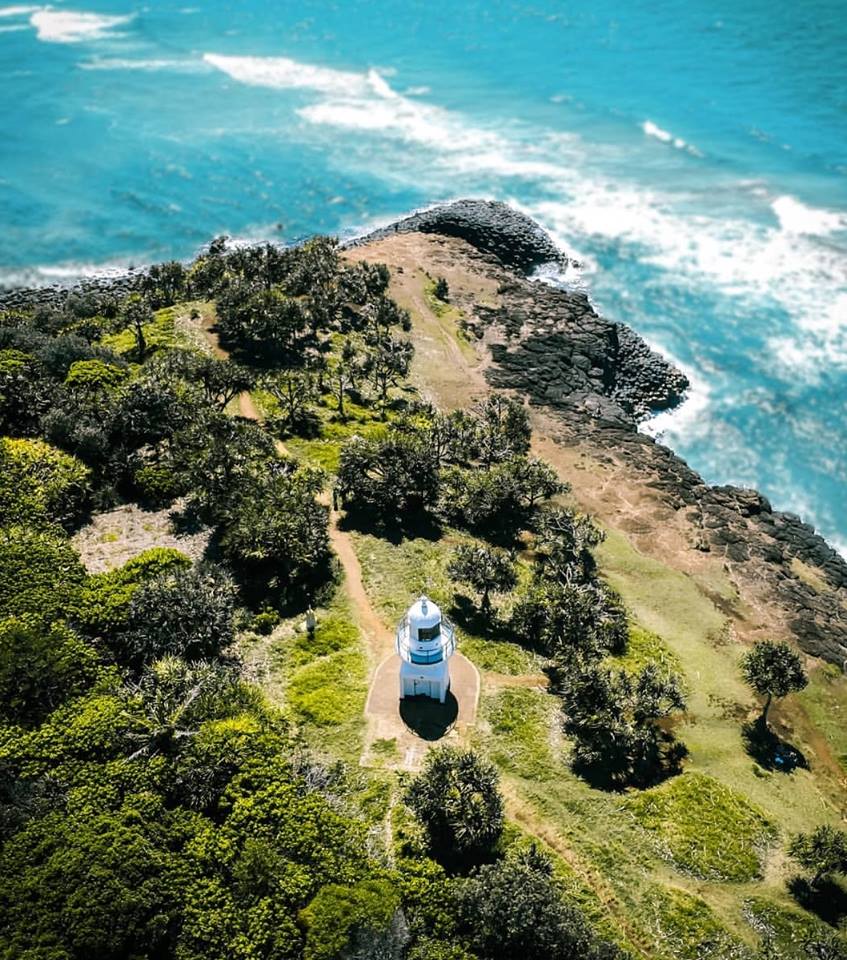 For a truly magical spot, head to the lighthouse (a short 500m from the car park) at twilight for breathtaking views of Fingal Head Lighthouse, Dreamtime Beach, Fingal Head Beach and The Giants Causeway.

The Giants Causeway is magnificent enough. This formation is made up of 40,000 large black basalt columns which protrude out of the ocean! It was formed by volcanic molten rock that was forced up through fissures in the earth to form a lava plateau
No matter which way you look... this headland is simply breathtaking! With so many sights to look at, you really can't pick a spot that that doesn't come with a breathtaking view!
Norries Headland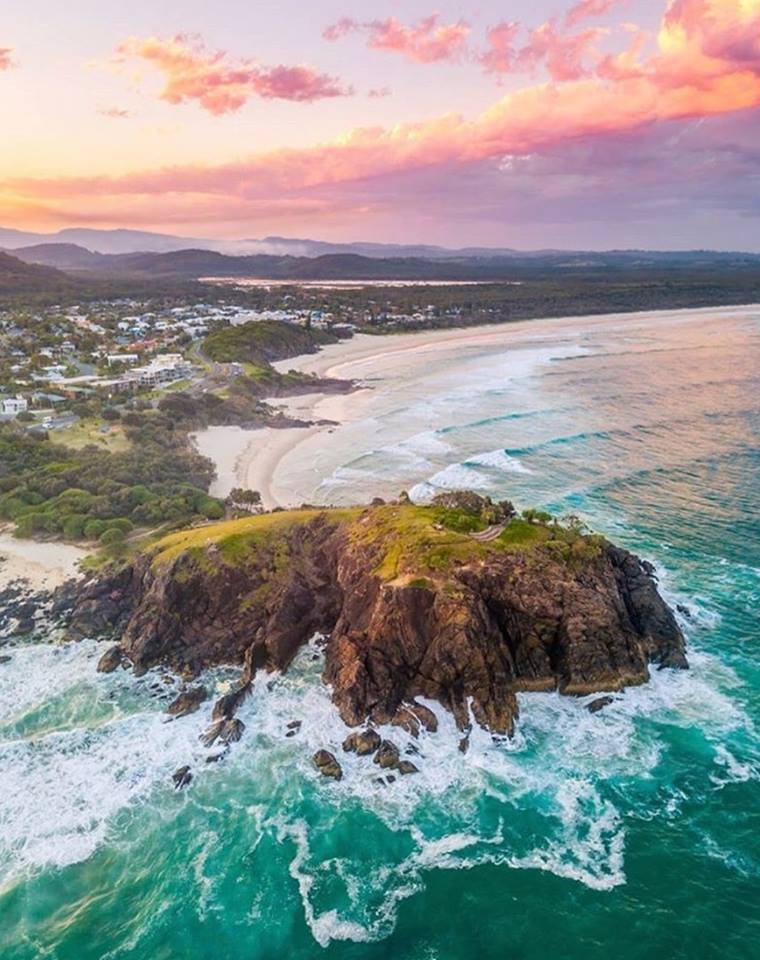 With a view like this... it's easy to see why many visit The Tweed for their holidays.
To get to Norries Headland, park at award-winning Cabarita Beach's car park and head up the boardwalk... which is a must-do for anyone staying in the area... but we must warn you, be prepared for breathtaking views!
The walk is a short 400m to the top with a few steps along the way, once at the top... choosing the spot with the best view will be the hardest decision - the views from Norries Headland are simply stunning.
Tumbulgum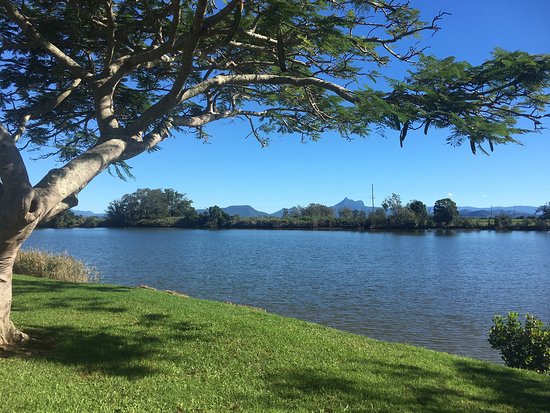 This quaint village is located a short drive from our parks... but don't let the small town fool you - Tumbulgum boasts uninterrupted breathtaking views of Mount Warning!

Tumbulgum sits alongside the stunning Tweed River and offers grassed areas along the riverfront - perfect for picnics! Enjoy a spot under a shaded tree or enjoy your food on the many picnic tables and gazebos available.
Whilst here, enjoy looking around the town and finish up with a drink at the Tavern, which has one of the best views in Tumbulgum!
Image credit: Cover image - @timmymahahaha, Currumbin Rock Pools - www.instagram.com/foolproof_music, Norries Headland - Richard Greenwood, Tumbulgum - TripAdvisor