A perfect winters day on The Tweed
Are you looking to experience a perfect winter's day on The Tweed?
Whether you are looking to relax on golden sand beaches, fill your tummy up with food from amazing eateries, make memories with loved ones or enjoy the temperate climate, then The Tweed is for you! Follow our guide below, for a perfect winter's day on The Tweed.
A crisp morning...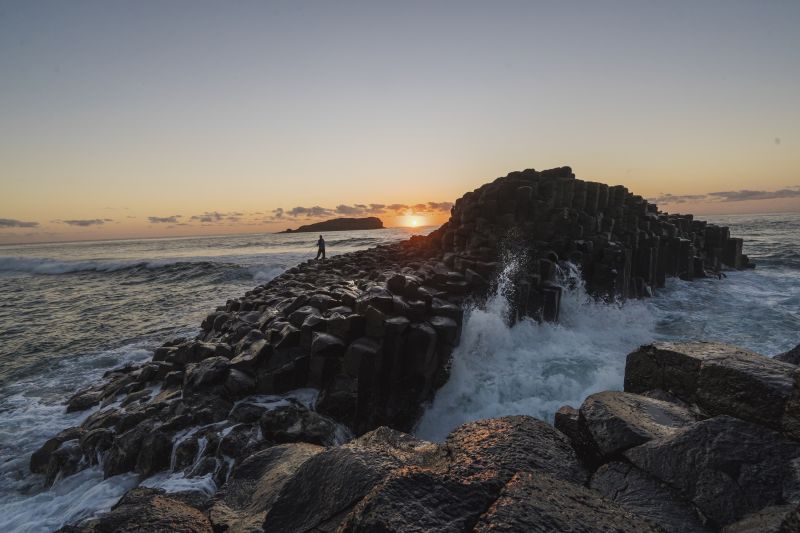 If you are an early riser, catching an early morning sunrise should be at the top of your list! Lucky for you, there are numerous spots close by to watch the morning sunrise.

If you are a keen walker, you can't go past trekking down the sandy path at Fingal Head Lighthouse - walk down the 500m track to be greeted with panoramic views, Coolangatta to the north and Kingscliff to the south. Perch your self on one of the many rocks along the headland and watch a sunrise that was well worth the short stroll.

Afterwards, if you have caught the exploring bug, follow the short track from the headland down to Fingal Head beach take a stroll down the beach - if you are after a long walk, walk to the end of the beach (approx 7km) where you can view the Tweed Sand Bypass. This sand transporting system collects sand from the southern side of the Tweed River and pumps it under the river to the northern side. The sand is transported by the waves and currents to nourish the southern Gold Coast beaches.
Time to warm up...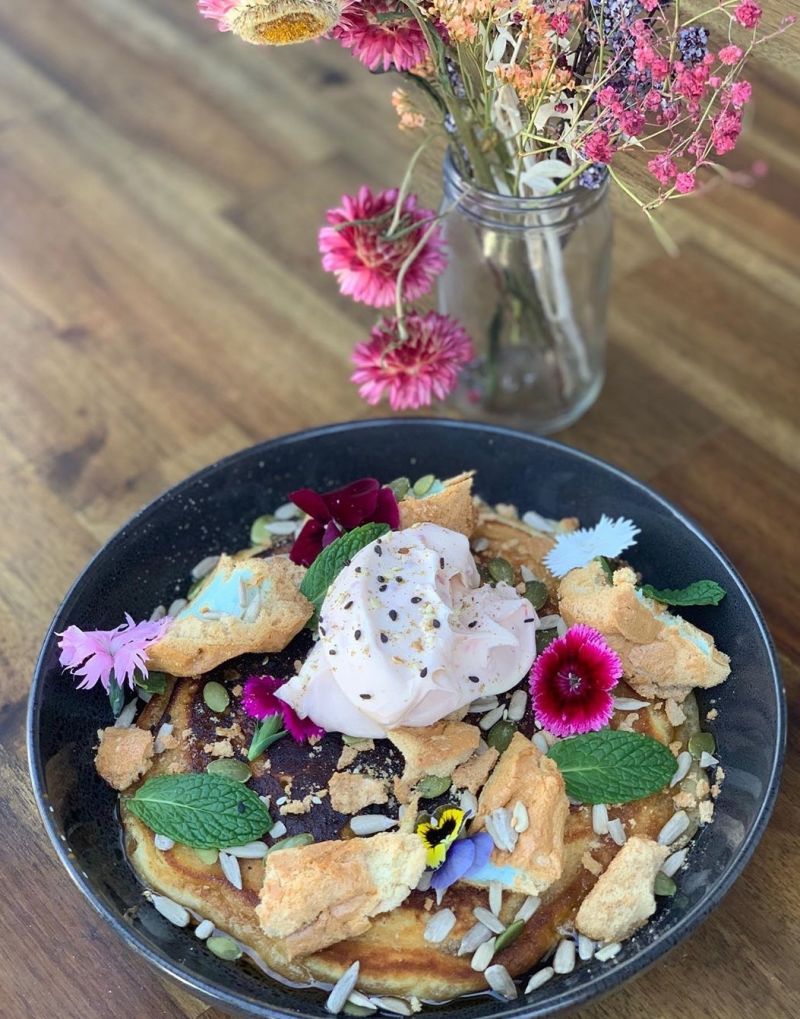 After a morning of exploring, it will be time to warm up. With so many eateries to choose from, it is hard to pick just one!.

The Palm Pottsville is where you are destined to be. This cool, trendy eatery serves fantastic coffee and tasty food which really does look too good to eat! Whether you are after a hearty breakfast or a simple, but tasty lunch then you cannot look any further. They even have beer and burger night every Friday, from 4 pm - 8 pm.
Have a whale of a time...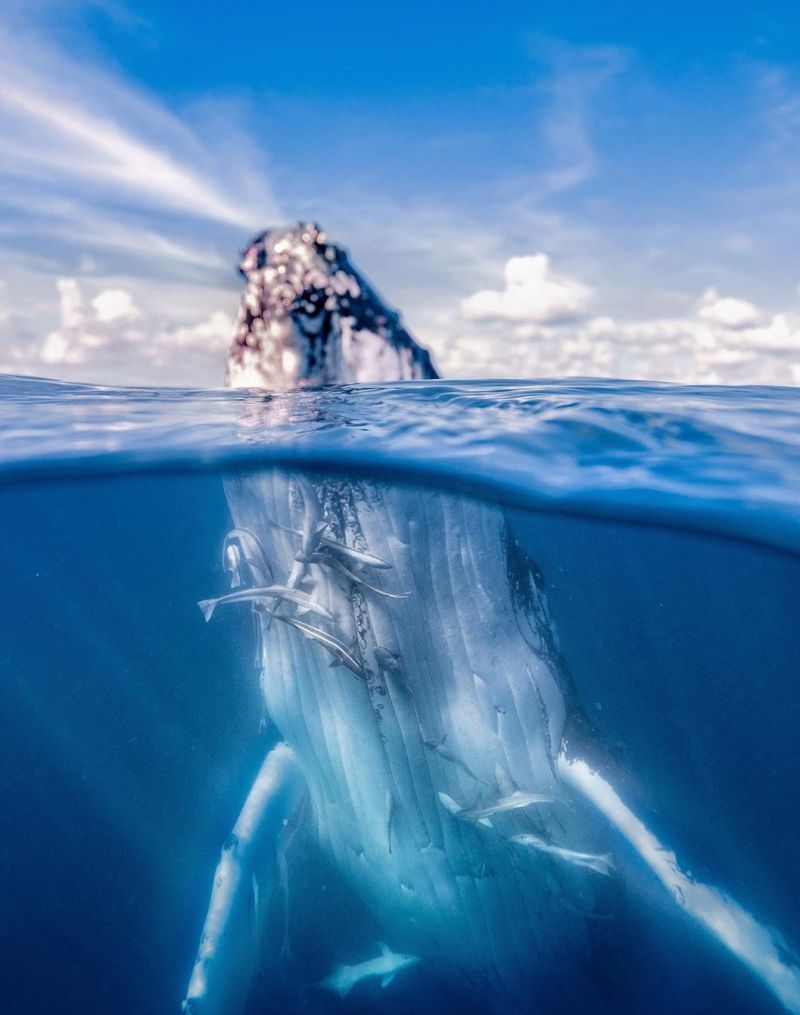 If you are looking for an experience of a lifetime, how about getting up close and personal with the gentle giants of the ocean?
Each year, the Tweed Coast becomes home to the humpback whale, as they migrate north from Antarctica to move to the warmer waters, mate, give birth and then make their journey back to the south.
There are so many accredited whale-watching group tours, but we recommend hitching a ride with locally owned and operated, Coolangatta Whale Watch. Leave the crowds behind and step aboard their 60ft vessel, which is one of the fastest purpose-built whale watching catamaran vessels on the Southern Gold Coast.
Each cruise is restricted to 50 passengers to ensure a comfortable viewing experience. Cruises depart at 8:30 am Wednesday to Monday (QLD time) every week.
Enjoy an afternoon treat...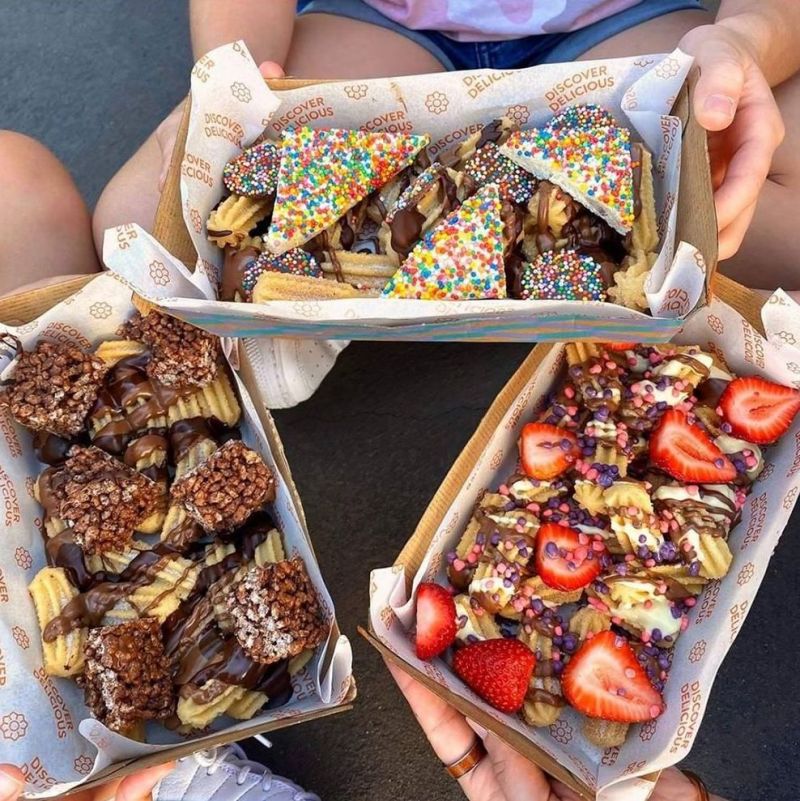 After a day of exploring, it is time to treat yourself. Fresh off the boat, head over to Tweed City Shopping Centre where inside you will find San Churro.
Enjoy freshly made churros (Spanish doughnuts), enjoy with a dipping sauce or choose a delectable snack box which includes both a dipping sauce and gourmet toppings. If churros aren't for you, they also have several decadent desserts and dessert boxes to choose from.
If you are a fan of hot chocolates, ordering one from San Churro needs to be high on the list! Whether you are a fan of milk, dark or white hot chocolates or like a hot chocolate with a twist, they have it all - you won't be disappointed.
Image credit: The Palm Pottsville, Mark Fitz Photography and @sanchurro_au