Campfire Waffle Cones
We found it! Your favourite, classic camping dessert, without the mess. Yes you heard us right, it's S'mores served up in a waffle cone!
Simply make your S'mores up in the cone, wrap it in foil, and toss it in the campfire until melted! If you love camping and you love S'mores, you'll love this chocolate dessert!
We never would have thought that you can stuff a waffle cone with your favourite treats and bake it over a fire, but here we are, and they are just delicious. You can assemble them ahead of time or have everyone create their own.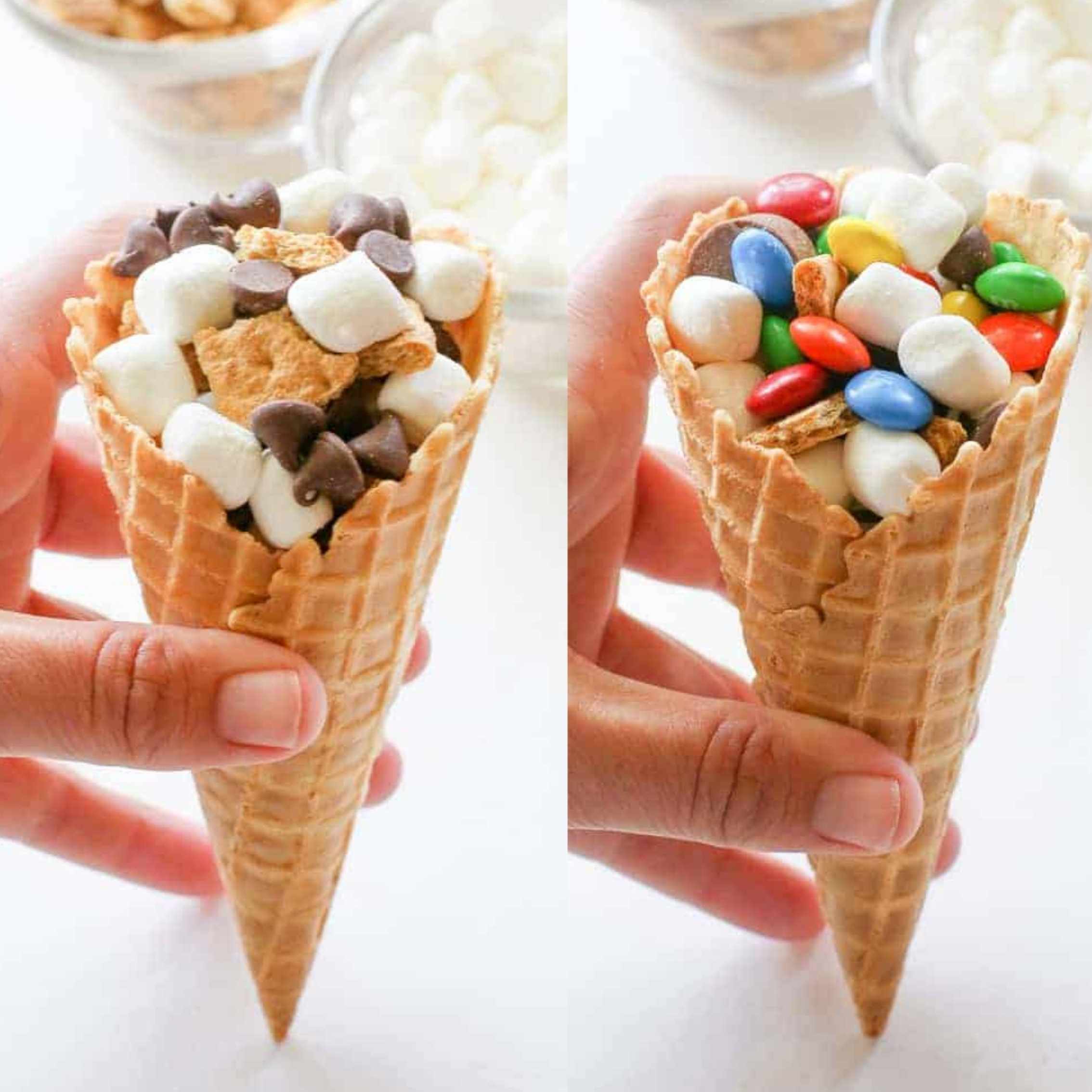 What you put inside, well that is totally up to you. Try an assortment of chocolate chips, mini marshmallows, graham cracker pieces (for extra S'more flavor), M&Ms, mini peanut butter cups, and Rolos. Or why not try chunks of banana, strawberry slices, peanut butter, M&Ms or peanut butter chips? Really, whatever your heart desires!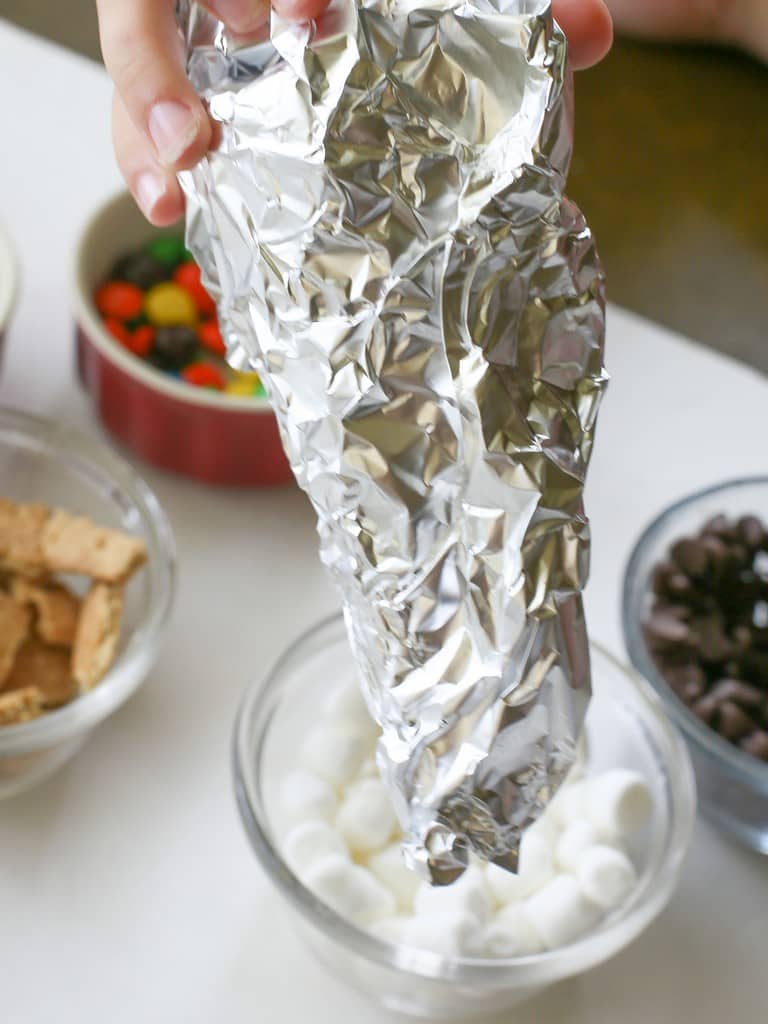 This simple little sweet treat is wrapped up and ready in just 15 minutes. A perfect wintery dessert for the kids, big kids and the whole family!
Expert Tip: Don't forget to use heavy duty foil to wrap up your campfire waffle cones.
Image credit: The girl who ate everything