New Year, New Cabins
New Year! New Cabins!
That's right!
We're excited to announce that we have just completed refurbishments on 2 of our pre-existing cabins and added an additional 8 cabins to our riverside location at Tweed Heads, one of which is an accessible cabin!
We thought it was time to put a little love into our park and decided to update our ever-popular riverfront cabins. We have partnered up again with the amazing team at Tailored Space Interiors. Tailored Space who recently renovated our Fingal Head & Pottsville North cabins and the recently CCIA awarded Best of the best NSW Holiday Park and Best Holiday Park North Coast Kingscliff Beach. Construction works was a 4-month long, $1.5 million renovation.
The renovations included a fresh coat of paint inside and out, new furniture and flooring throughout. There was also a fresh up to date bathroom installed and a new modern, full-sized kitchen. The inspiration behind our new cabins was based on the local coastal surroundings and boast a chic and modern look that complements the natural feel of Tweed Holiday Parks.
Our stunning Island Cabins can sleep from 4-6 guests. Each cabin contains a fully equipped, full-sized kitchen, air conditioning, a flat screen LCD screen, relax on your very own luxury private deck overlooking the stunning Tweed River.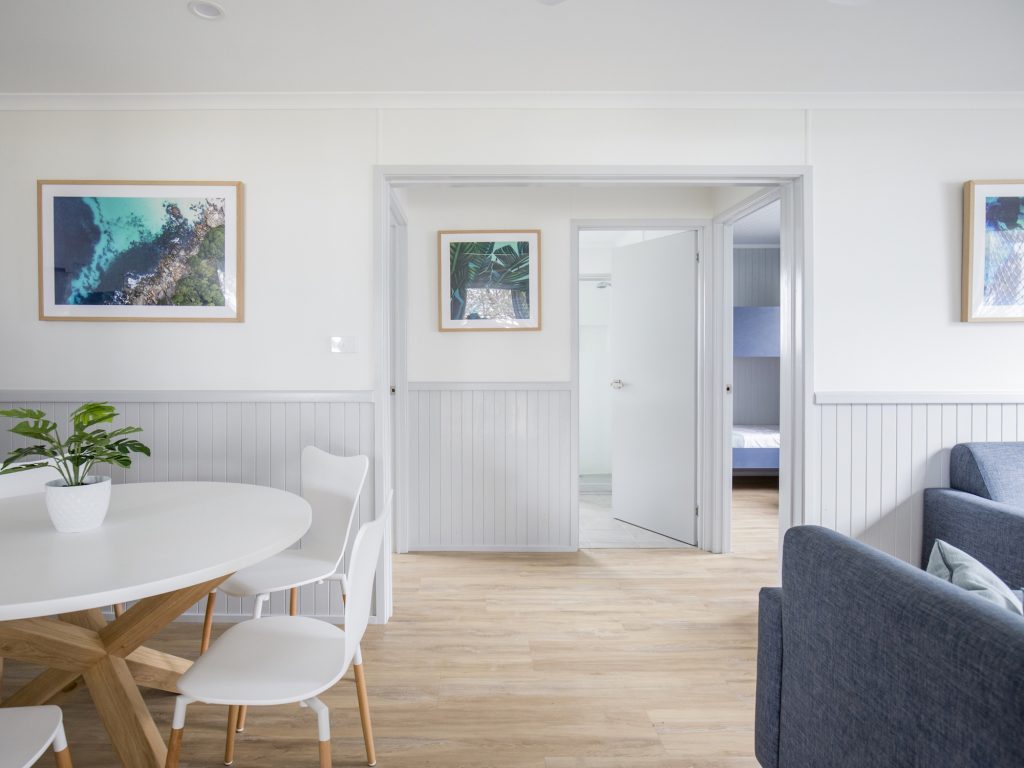 If you are wanting to escape to the pristine Tweed Coast, Tweed Holiday Parks Tweed Heads is located on a protected stretch of the Tweed River and features its very own saltwater lagoon. Either launch your boat from the private in-park boat ramp, kayak in the lagoon or cast a line from the shore. Tweed Heads park is conveniently located within walking distance of Tweed Heads Town Centre and local beaches. If a swimming pool is what you are after for your Tweed Coast getaway, we have an inground temperature-controlled pool with a waterslide.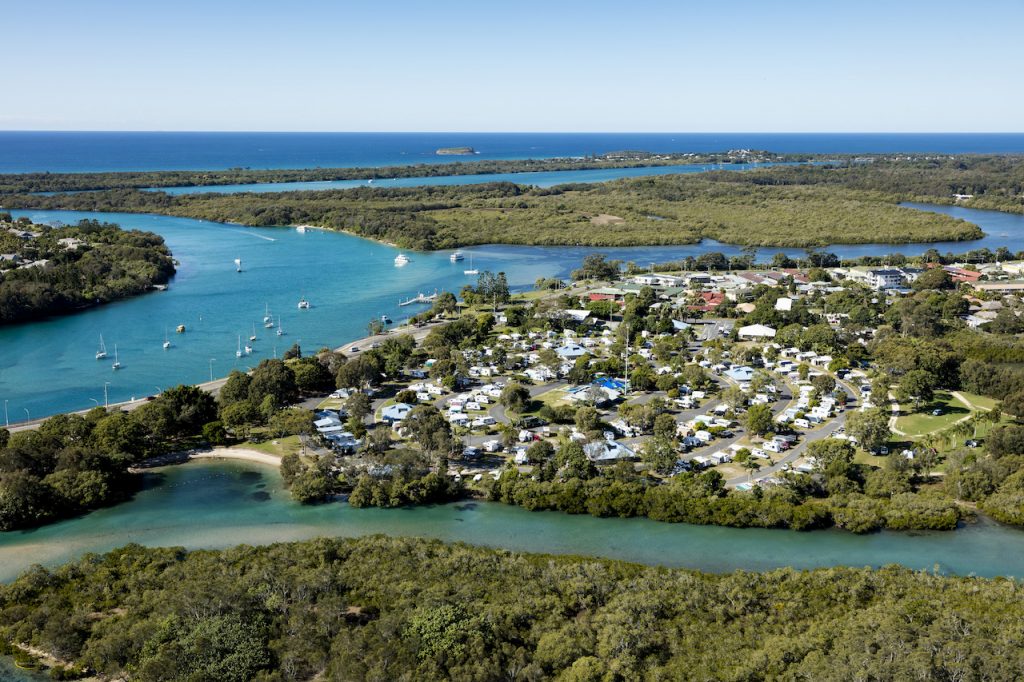 The recurring use of natural textures, crisp whites, timber accents, and nautical accessories throughout the range of Tweed Holiday Parks cabins. This creates a relaxed seaside ambiance. With the team at Tailored Space Interiors not only choosing furnishings that look wonderful. They also withstand high traffic, suitable for families, comfortable and able to withstand the fresh salt air that our beach/riverside locations experience.
We are absolutely enamored with our new look cabins and we are sure you will love them too! As well as the new cabins we have added new waterfront BBQ shelters with pristine views over our saltwater lagoon.