Happy 1st Birthday Kingscliff Beach
ONE YEAR ON - KINGSCLIFF'S FAVOURITE HOLIDAY PARK CELEBRATES THEIR FIRST BIRTHDAY AND MULTIPLE AWARD WINS!
This week marks a major milestone for Tweed Holiday Parks Kingscliff Beach as we celebrate their first birthday since reopening their park after the epic 14-month redevelopment, part of the Kingscliff Foreshore Revitalisation project.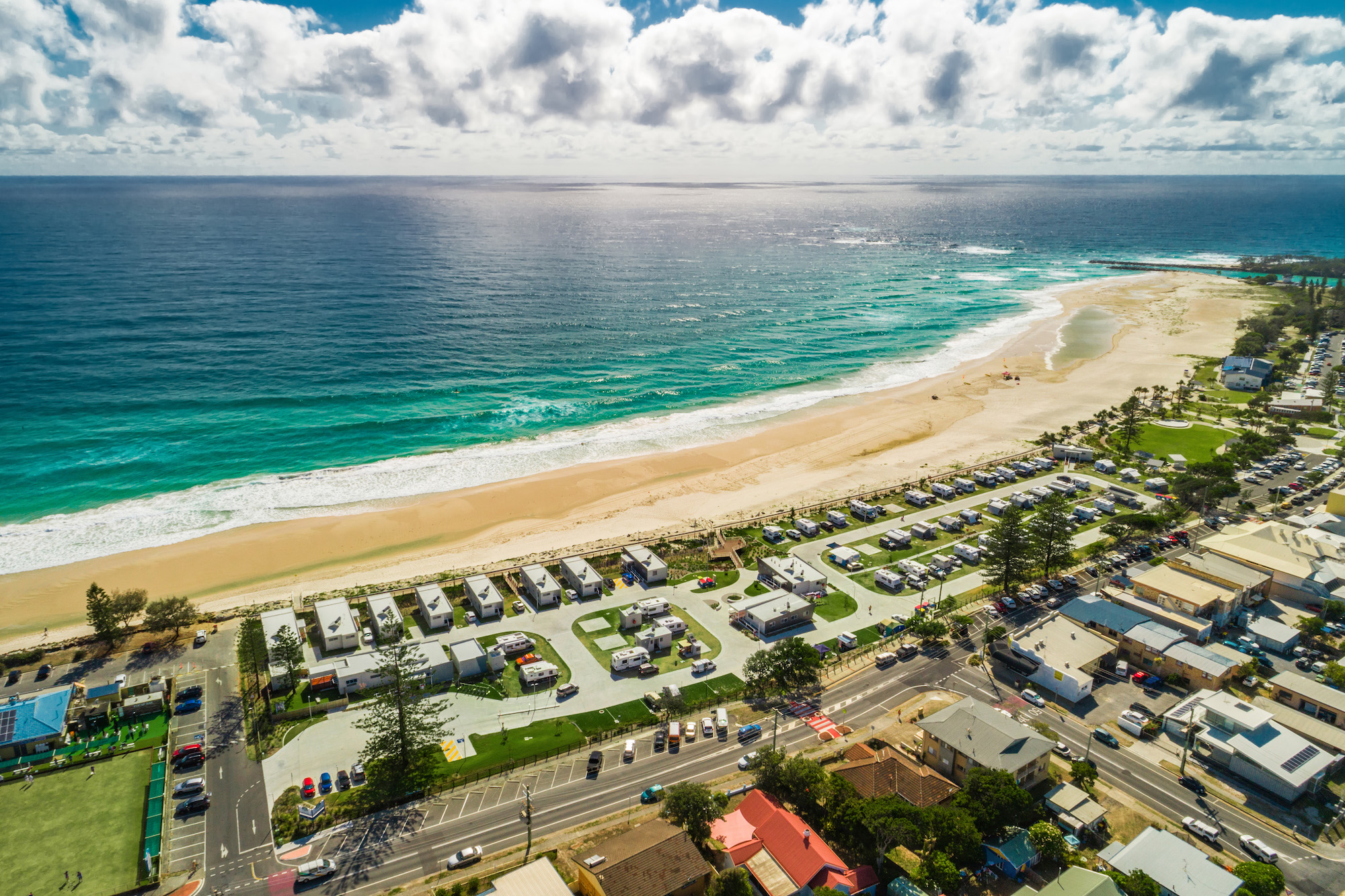 In the first five-and-a-half days of our Kingscliff Beach park opening, we took 1500 bookings, which equates to more than $500,000 in revenue acquired. One year on, holidaymakers are still buzzing and flocking back to the newly renovated holiday park at Kingscliff for its owners and local businesses.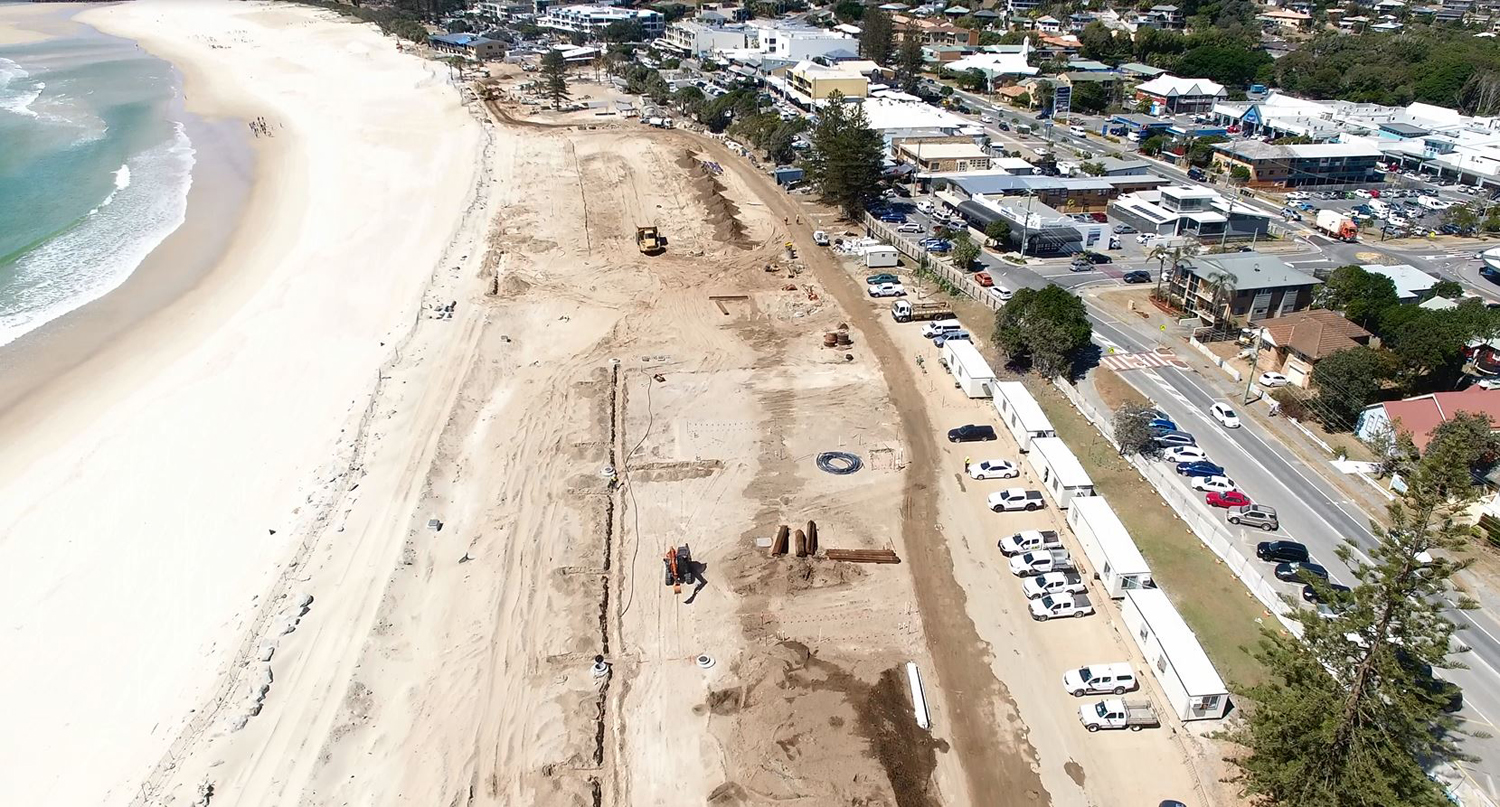 The Tweed Holiday Parks Kingscliff Beach redevelopment project worth $7.5 million was completed in March last year, part of a $21.8 million Kingscliff Foreshore Revitalisation project by Council to enhance and protect the foreshore, as well as the Kingscliff CBD coastline. This project saw the holiday park undergo a complete transformation into a modern accommodation provider with a high standard of quality to complement their high-quality customer service demands. The new Park is equipped with accessible facilities, a spacious and modern camp kitchen, barbecue areas, amenities blocks and plenty of green space for kids to play.
The Revitalisation project also saw the opening of a new central park available to the community, which was renamed Rowan Robinson Park' in tribute to a Kingscliff High School graduate and Cudgen Surf Life Saving Club patrol who lost his life serving in Afghanistan. It is located next door to the Kingscliff Beach Park and is open to the public, providing a communal space for holidaymakers to enjoy.
Kingscliff Beach Park Manager, Brooke says It's been a whirlwind. We are so proud of what we have achieved one year on, with a string of accolades, dedicated staff, committed clients and the community behind us. We're working hard to continue to raise the bar in the tourism and holiday industry.
œThis is a great achievement for everyone " the park, council, the town and the community itself, it would not have been possible without all the hard work that has been put into getting this park where it is today.
œSince opening the park, we have been heavily booked. The new cabins are stunning, reasonably priced and are a favourite choice with our guests, as are the Beachfront Tourist Sites, all with prime views of stunning Kingscliff Beach, she continues.
The past year has seen the Park collect multiple accolades including, winners in two categories at the 2018 Caravan Camping Industry Association (CCIA) awards, held in Sydney Luna Park, Best Holiday Park North Coast (100 sites or less) and Best of the Best NSW Holiday Park. Kingscliff Beach also made finalist in the 2018 NSW Tourism Awards in the Caravan and Holiday Parks category.
œOur park is getting busier and busier, it has really come to life now. The feedback we have received from guests, both new and returning has been really positive and we are so thankful for the support we have received, says Andrew Illingworth, Unit Coordinator of Tweed Holiday Parks.
œWe've also seen the town thriving, with more people, and local community events being held in the area earlier this year, including the 2019 SLSC Country Champions being held at Kingscliff hosted by the Cudgen Surf Life Saving Club and we held an International Women's Day charity event at the Rowan Robinson Park earlier this month, he continues.
œThe sites are spacious; the cabins are luxurious, and the camp kitchen is equipped with everything our guests would need. We're enthusiastic and excited about the future of Tweed Holiday Parks Kingscliff Beach and for the Tweed Holiday Parks brand overall, he adds.