Toasting a year of park success!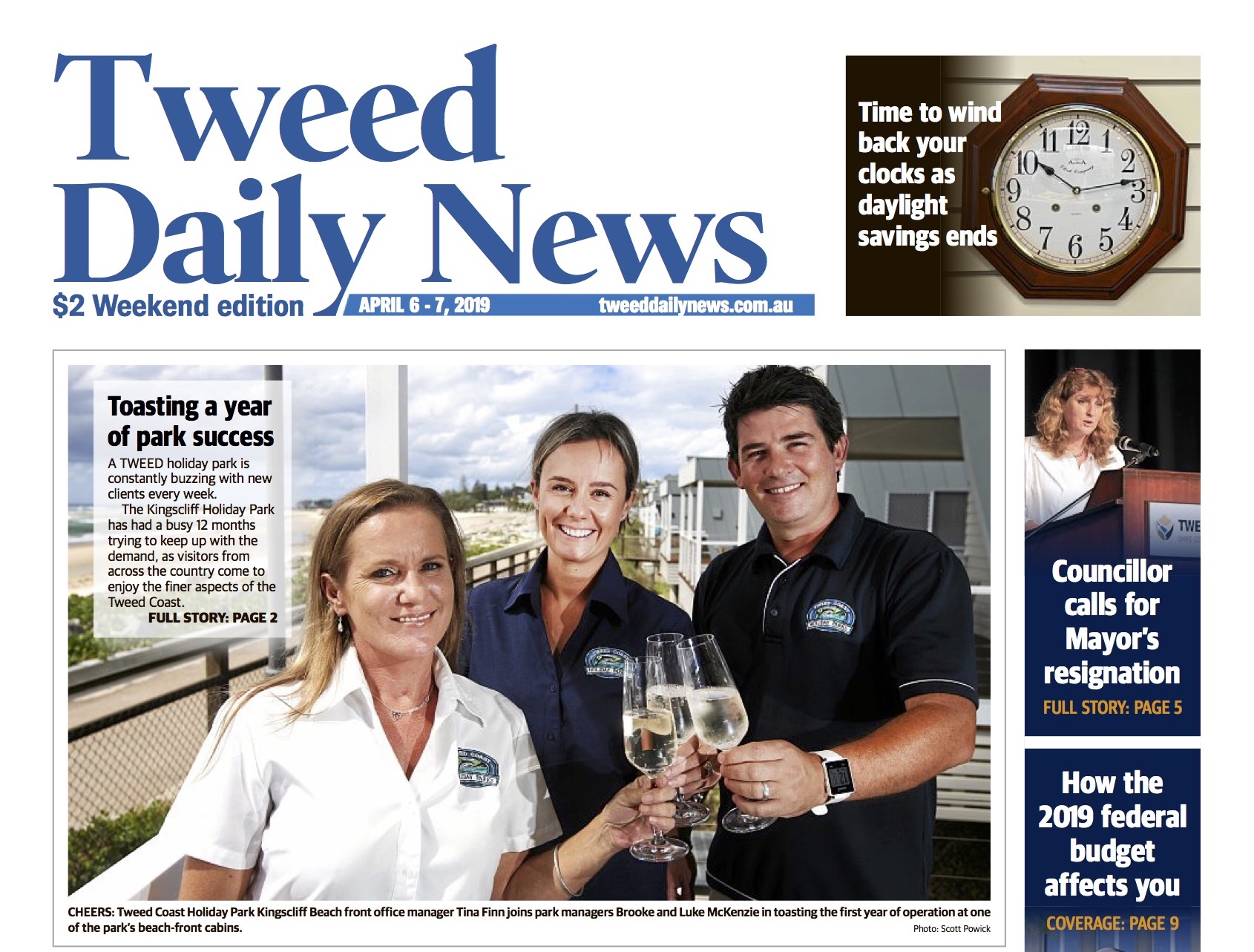 Thank you to Tweed Daily News and The Gold Coast Sun for the feature on our Kingscliff Beach 1st year of operation.
"The Kingscliff Holiday Park has had a busy 12 months trying to keep up with the demand, as visitors from across the country come to enjoy the finer aspects of the Tweed Coast.
The demand for the park has exceeded expectations and the couple, formerly from Ballarat, can't help but smile at the popularity of the facility.
Now after 12 months of operation, Tweed Coast Holiday Parks Kingscliff Beach has accommodated more than 40,000 holidaymakers with the park close to full occupancy. The Kingscliff Beach redevelopment project, worth $7.5 million completed in March last year, transformed the holiday park into a modern, high-quality accommodation provider with high customer service standards to match.
"The national average occupancy for tourist parks is about 52 per cent but here we have nearly 90 per cent, Brooke said.
œWe have a large number of repeat bookings and not just year on year but several times during the year. The cabins are in high demand, not just on the weekends but also through our mid-week deals so that keeps us busy with the turnover."