Pottsville South launches beach wheelchair
We are excited to announce the arrival of a new beach wheelchair, it is proudly housed at Tweed Holiday Parks Pottsville South, funded by the Tweed Shire Council and is open to the public.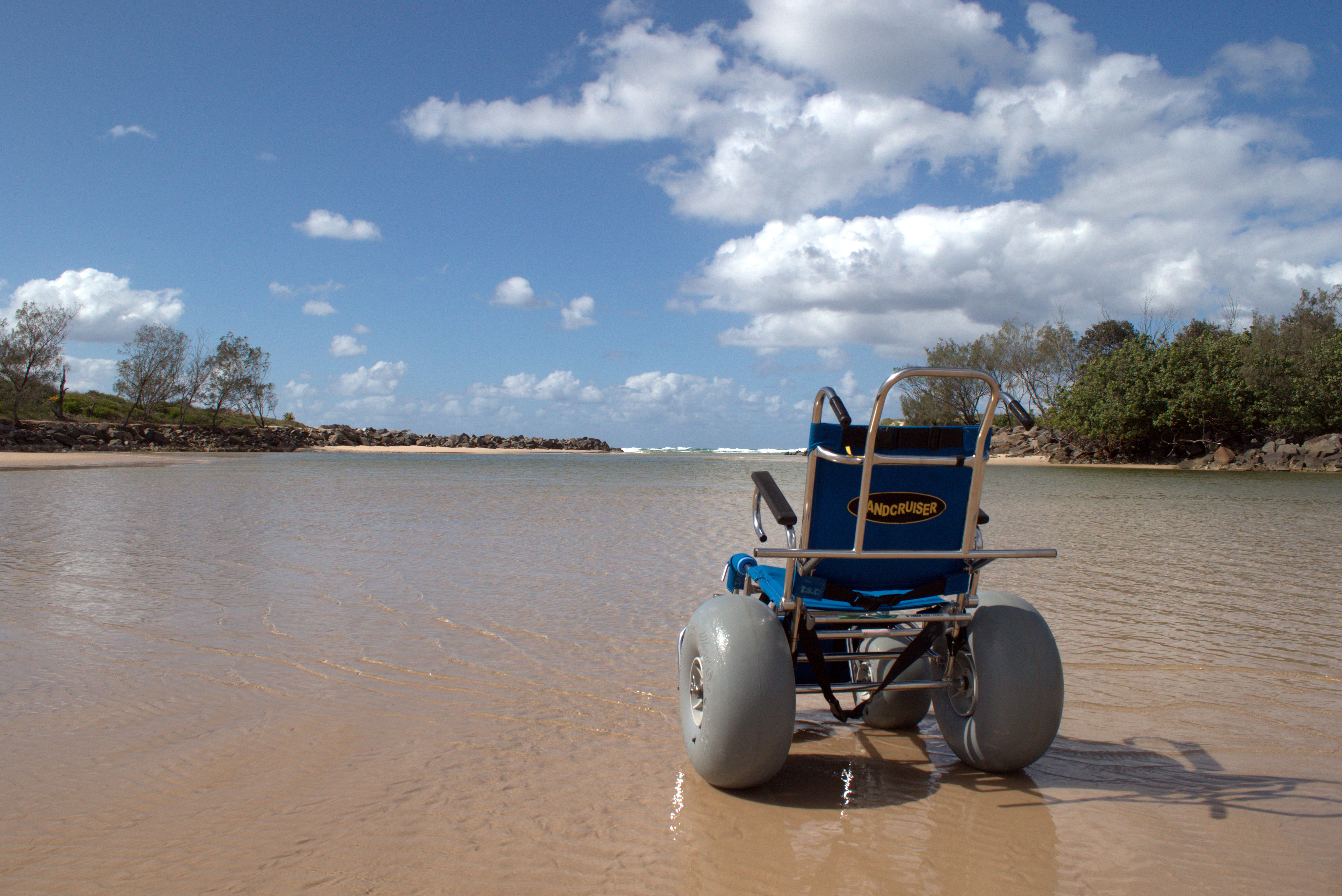 Tweed Holiday Parks, Unit Coordinator, Andrew Illingworth says, "The new chair is a community service initiative, which promotes inclusion of all, and will be managed by Tweed Holiday Parks."
The beach wheelchairs have special balloon tyres which make it easier for people with impeded mobility to attend events at these locations or simply enjoy time at the beach.
The chair will open up opportunities for the community and people visiting Pottsville including access to the local beach some people may not have even been able to access it prior but will be able to now.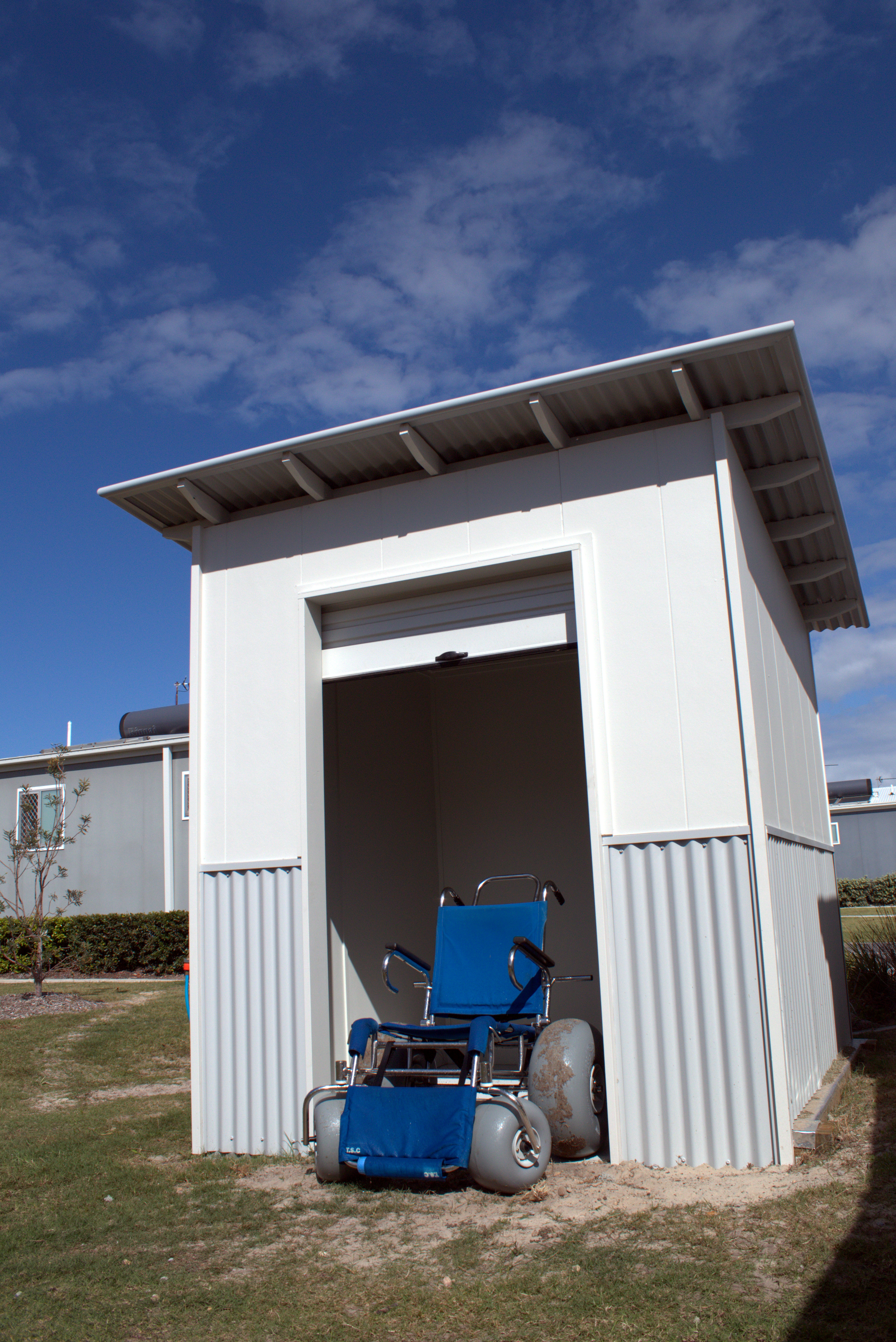 Local Pottsville residents may remember, prior to the Pottsville South's $2.8 million makeover in 2016, there was an existing beach wheelchair available to the public, but it wasn't properly funded or housed. The idea behind bringing it back was to make sure the beach wheelchair would be housed properly and was a safe and secure community service that is inclusive for all visitors, both local and tourists to Pottsville.
At the time of booking it is required that the user, family member, or caregiver reads and agrees to the terms and conditions and ensures that the person using the chair is kept safe at all times. Information on the safe use of the chairs is provided to hirers when they collect the chair.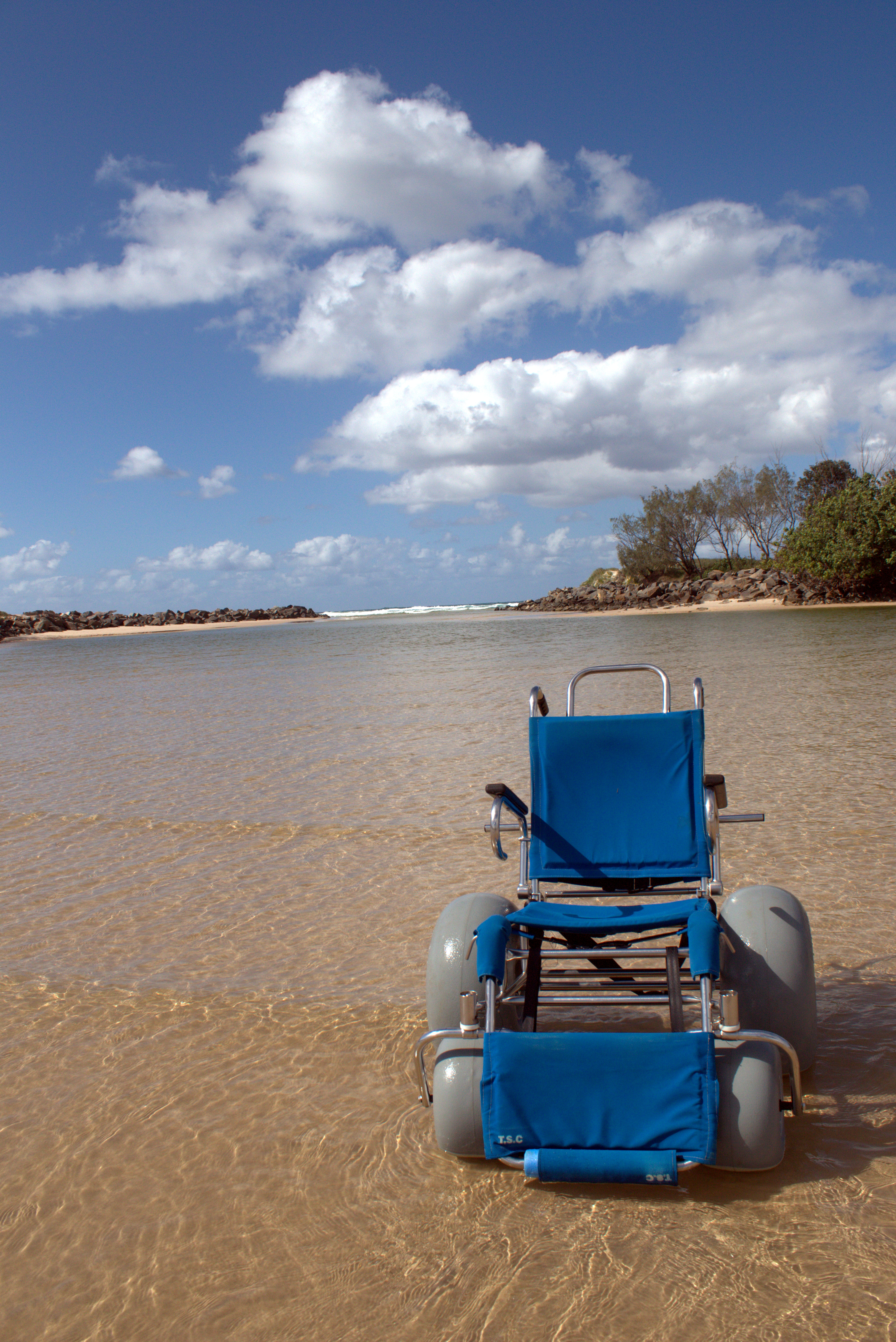 For any further information, you can also contact the Tweed Holiday Parks Pottsville South on (02) 6676 1050 or visit its office at 27 Tweed Coast Road, Pottsville Beach. The office is open 7 am to 7 pm seven days a week.
The other two wheelchairs which are currently offered for free hire have a specific region that they are permitted to be used in, including the Fingal Head Beach (available at the Fingal Rovers Surf Club) and Cabarita Beach (available at the Cabarita Beach surf club) and under no circumstances can the chairs be removed from that area or transported elsewhere.
For further information or to arrange to hire the other beach wheelchair's please contact, Tweed Shire Council Community Services team on (07) 5569 3110 or email communityservices@tweed.nsw.gov.au.
*Please note, these chairs cannot be removed from their dedicated location or transported elsewhere.