Hot Chilli Chocolate Recipe - Yum!
*Warning... Prepare yourselves for the best hot chocolate you will ever have!
Now that the Winter weather has arrived. This spicy hot chocolate will warm you up in no time! Made with real chocolate, spiced with cinnamon and vanilla, and has a little kick to ward off the Winter chills...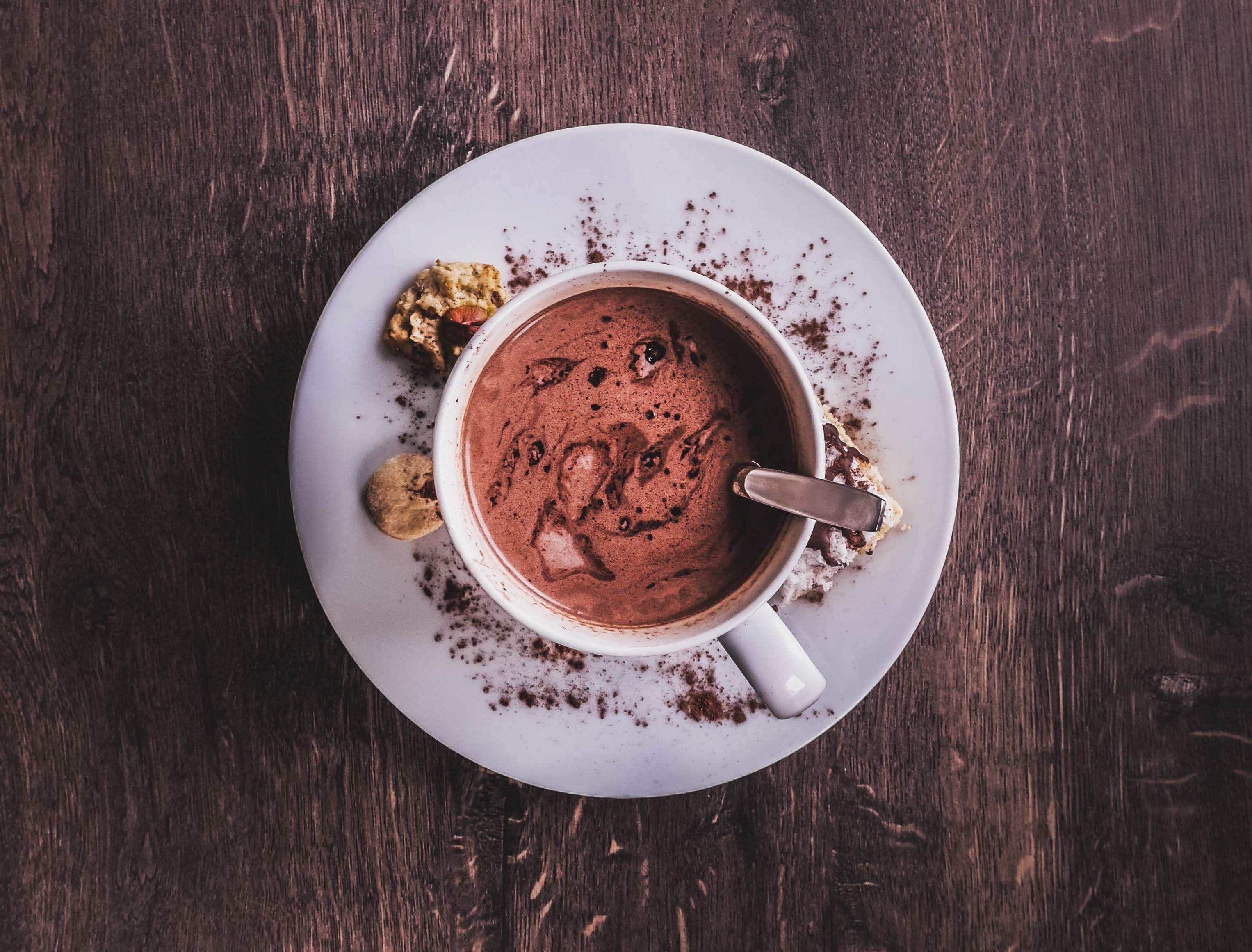 Ingredients
1/2 cup of chocolate - preferably dark
2 cups of milk (use coconut if you want to make a golden rough style hot chocolate)
1 teaspoon cinnamon
1 teaspoon vanilla
1 red chilli, split in half and seeds removed
1 - 4 tablespoons coconut sugar, or you can use brown sugar or honey
Optional - 2 shots of brandy or Grand Marnier
Instructions
Melt the chocolate with a little of the milk in a small pot over medium heat
Whisk in the remaining milk, the cinnamon, vanilla and a dash of salt. Add the red chilli to the pot and bring the pot almost to a boil. Remove the pot from the heat and let it sit for 10 mins. Remove and discard the red chilli.
Whisk in the sugar, 1 tablespoon at a time and taste until it is a sweetness you like. If you are using the brandy or Grand Marnier, add it to the pot.
Pour the spicy hot chocolate into mugs and serve! (To transform your hot chocolate further... add marshmallows, a cinnamon stick or dust with cocoa powder).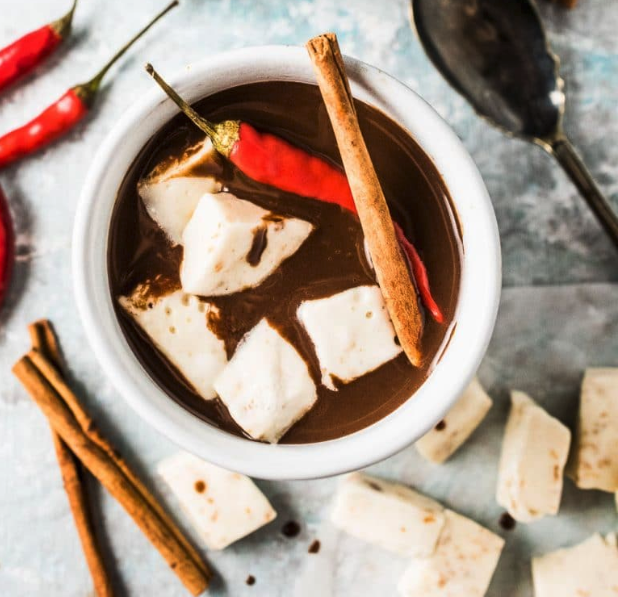 Credit: The endless meal