Tweed Holiday Parks First Aid Initiative
Did you know, inside each of our park reception buildings is an Automatic External Defibrillator (AED) for use by both our park guests and members of the public within the community in the instance of a sudden cardiac arrest?
Along with the Council, Tweed Holiday Parks identify themselves as a community service provider, not only to aid in managing the community but also offering inclusiveness for both locals and tourists. Our defibrillator is designed to grab and go by anyone who may need to use it. This can be the Police, SES, Surf Life Savers and other emergency service providers as well as members of the public. For those in search of their nearest AED machine, the location of our defibrillators is available on the AED Locator App, which can be downloaded from the App Store & Google Play.
In the case of a cardiac arrest, guests or members of the public can access the defibrillators, found at reception, along with the help of our professionally trained park managers or other staff members who will assist in the use of the defibrillator machine, this is to ensure the machine is used correctly and the proper safety precautions are taken. Our staff management team are also first aid qualified.
"Sudden Cardiac Arrest is the leading cause of death in Australia. An AED applied to a person within 3 minutes can increase their survival rate to 75%. Many clubs, hotels, gyms and community groups are purchasing AEDs to mitigate their risk and make the environment a safer place for their patrons and staff, as stated by the Australian Lifesaving Academy NSW/Surf Life Saving NSW.
Did you also know that as part of a nationwide initiative, the Morrison Government will be investing $1 million to support the installation of defibrillators at camping sites, throughout Australia? Meaning that more people will be rescue ready in the case of an emergency such as cardiac arrest. This is part of a partnership between the Liberal Government and the Caravan Industry Association of Australia.
Further to our commitment to the community; earlier this year Tweed Holiday Parks Pottsville South became the home to a beach wheelchair, usually the beach wheelchairs are managed through the local Surf Clubs, but in this circumstance, there was an opportunity for the Holiday Parks to get involved.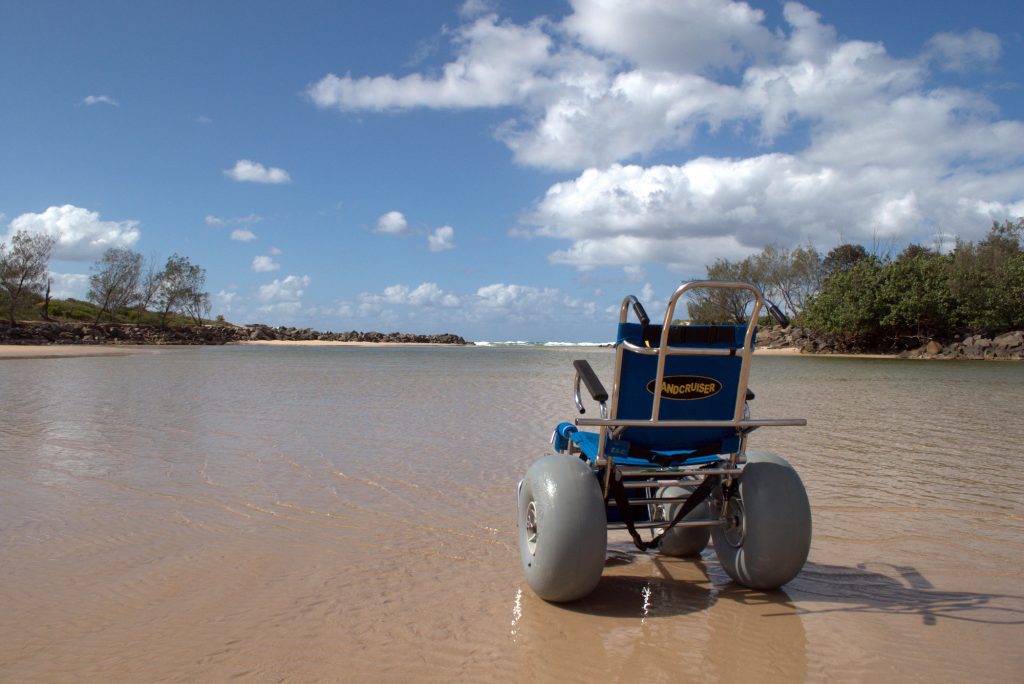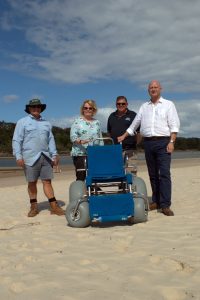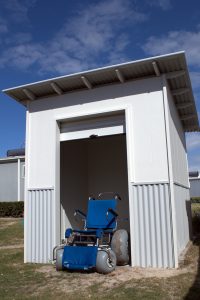 Locals may remember, prior to the Pottsville South makeover in 2016, there was an existing beach wheelchair for access, however, the project was not properly funded or housed. This time around, Tweed Holiday Parks wanted to make sure this wheelchair was properly re-instated back into the community by providing safe and secure housing, in which the wheelchair could be kept.
The chair will open up opportunities for the community and people visiting Pottsville including access to the local beach " some people may not have even been able to access it prior but will be able to now," he continues