Location Location on the Tweed Coast
Thank you to On The Road for their write up on Tweed Holiday Parks.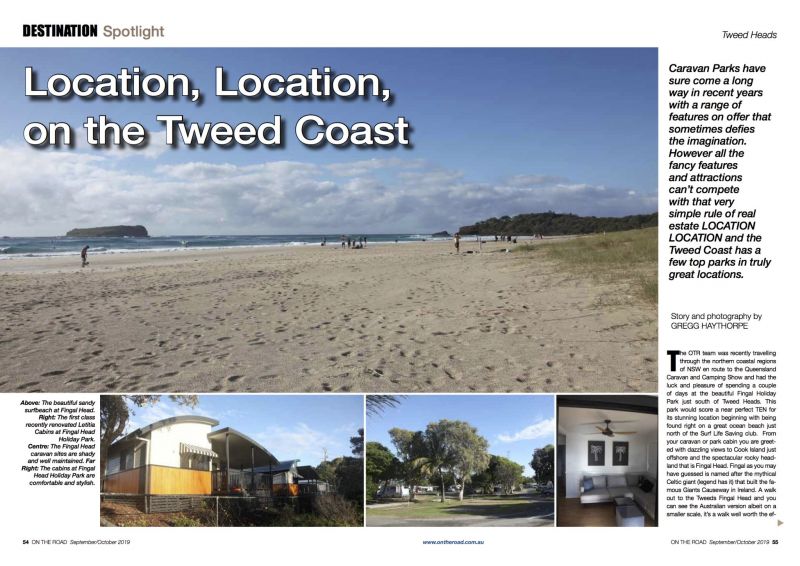 "En route to the Queensland Caravan and Camping Show, we had the luck and pleasure of spending a couple of days at the beautiful Tweed Holiday Parks Fingal Head park, just south of Tweed Heads.
This park would score a near perfect TEN for its stunning location beginning with being found right on a great ocean beach, just north of the Surf Life Saving Club.
From your caravan or park cabin you are greeted with dazzling views to Cook Island just offshore and the spectacular rocky headland that is Fingal Head.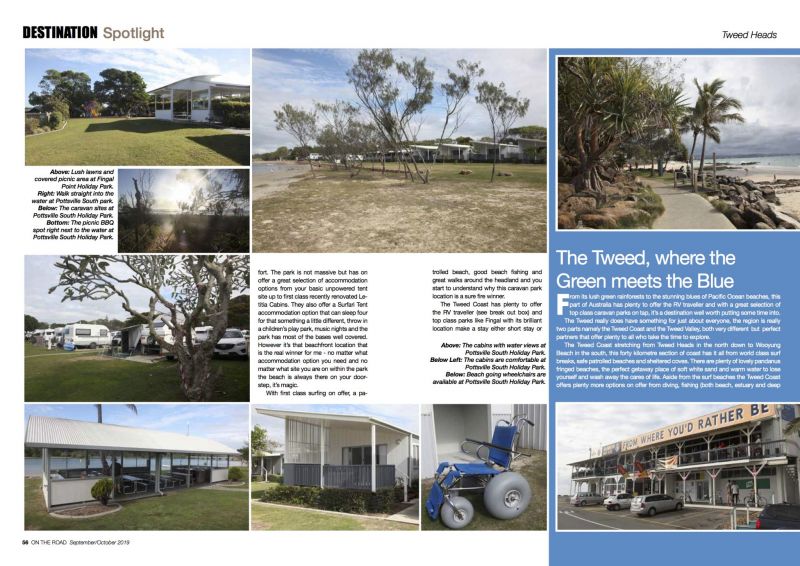 The park is not massive but has on offer a great selection of accommodation options from your basic unpowered tent site up to first-class, recently renovated Letitia Cabins. They also offer a Surfari Tent accommodation option that can sleep four for that something a little different, throw in a children's play park, music nights and the park has most of the bases well covered.
However it's that beachfront accommodation option you need and no matter what site you are within the park the beach is always there on your doorstep, it's magic.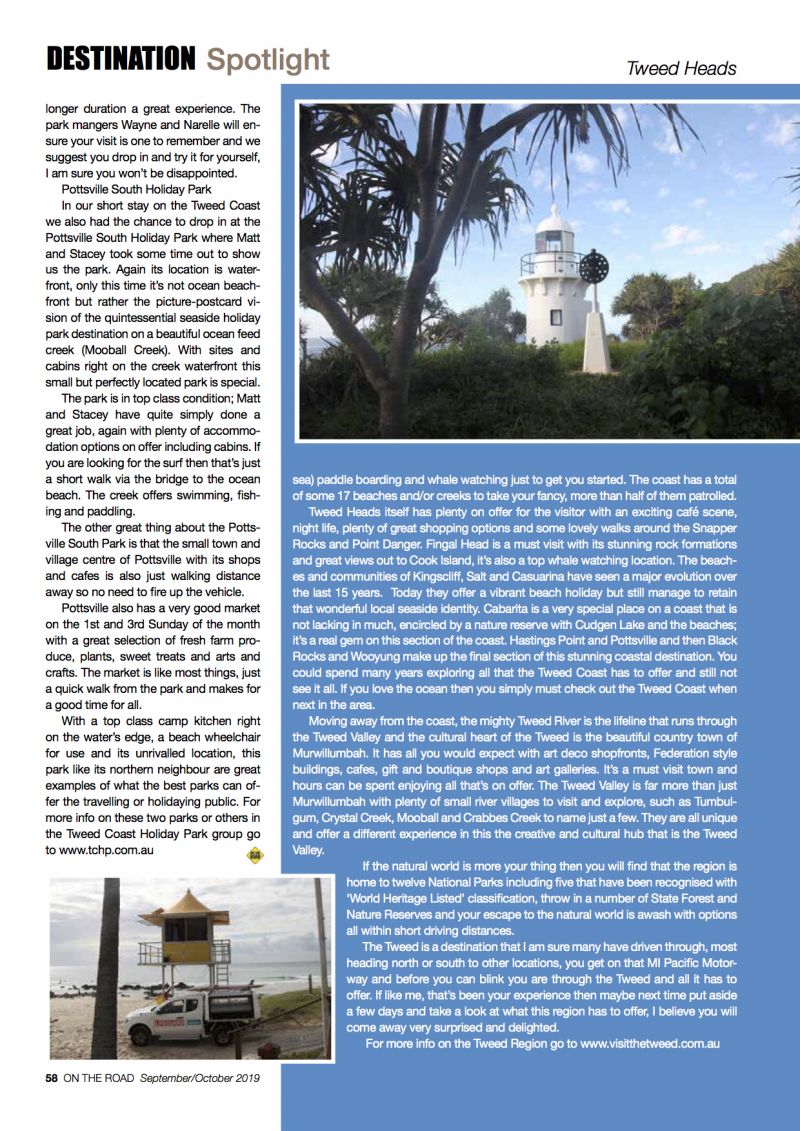 In our short stay on the Tweed Coast we also had the chance to drop in at Tweed Holiday Parks Pottsville South. Again it's location is waterfront, only this time it's not ocean beachfront but rather the picture-postcard vision of the quintessential seaside holiday park destination on a beautiful creek (Mooball Creek).
With sites and cabins right on the waterfront this small but perfectly located park is special. If you are looking for surf then that's just a short walk via the bridge to the ocean beach. The creek offers swimming, fishing and paddling.
The other great thing about Pottsville South is that the small town and village centre of Pottsville with its shops and cafes is also just walking distance away so no need to fire up the vehicle.
With a top class camp kitchen right on the water's edge, a beach wheelchair for use and its unrivalled location, this park like its northern neighbour are great examples of what the best parks can offer the travelling or holidaying public.