Tweed Holiday Parks Rebrand
A big thank you to Caravan & Camping With Kids for featuring a snippet about our new rebrand.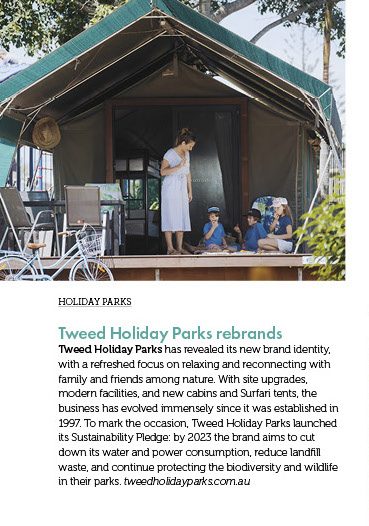 "Tweed Holiday Parks has revealed its new brand identity. With a refreshed focus on relaxing and reconnecting with family and friends among nature. To mark the occasion, Tweed Holiday Parks launched its Sustainability Pledge: by 2023 the brand aims to cut down its water and power consumption, reduce landfill waste, and continue protecting the biodiversity and wildlife in their parks."

To read our full sustainability pledge, please see here.

In this issue, we have also launched our new press ad and we think it looks amazing, see below.