Meet our Worm Farm
With more than 50% of landfill waste globally is organic food waste, which could be composted to create new fertile soil, we thought to ourselves.. why not install a worm farm to help reduce our and our guest's food waste and generate composting soil - we recently installed four SubPods at our Kingscliff Beach park and welcomed over 8000 worms!
The movement of worms and microbes between the SubPod and the surrounding garden bed builds soil fertility and plant health. As part of our Sustainability Pledge, we plan to reduce our landfill waste by collected donated food waste and carbon materials to feed our worm farm. In return, our worms will transform the waste into compostable soil, which will be added to our 'Food Forest' to grow harvestable foods to be shared with all guests.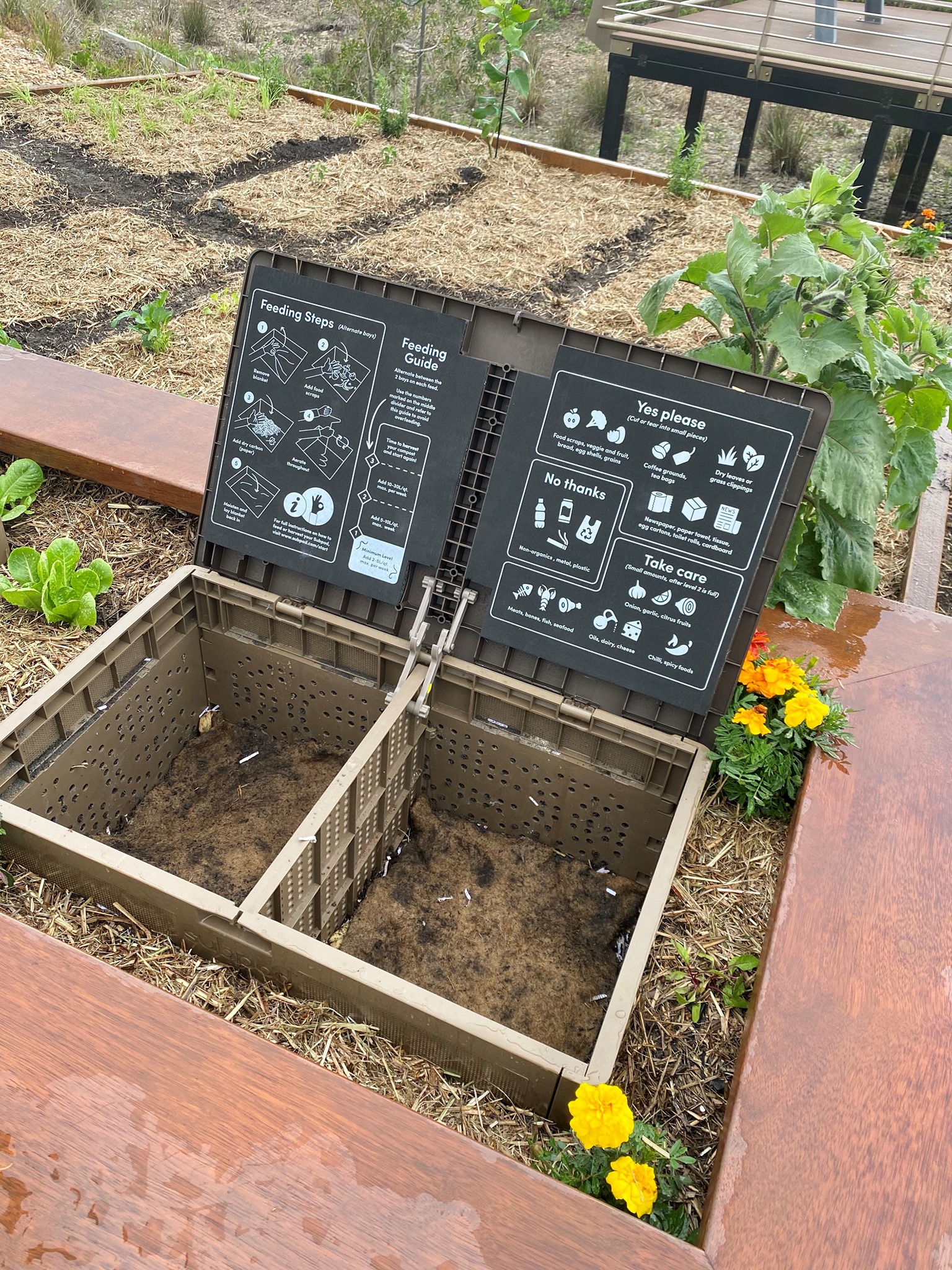 Our below-ground worm farm mimics conditions found in nature. Compost worms, working with diverse soil microbes, populate the system to rapidly decompose organic waste into worm castings, which is rich food for the soil and our plants. At full capacity, after approximately 3 months, each worm farm will produce up to 15kg (30L) of food waster per week. At Kingscliff Beach, we have installed four worm pods which means we will be able to process up to 60kg (120L) of food waste a week!
If you are staying at our Kingscliff Beach park, appropriate donation bins can be found in the camp kitchen.
Information supplied by SubPod.