Experience the magic of Fingal
Are you looking for a holiday that is right on the beach?
If you are a beach lover, an ocean lover, an adventurer, a fisher or a keen camper then our Fingal Head park is the perfect place for you to plan your next holiday.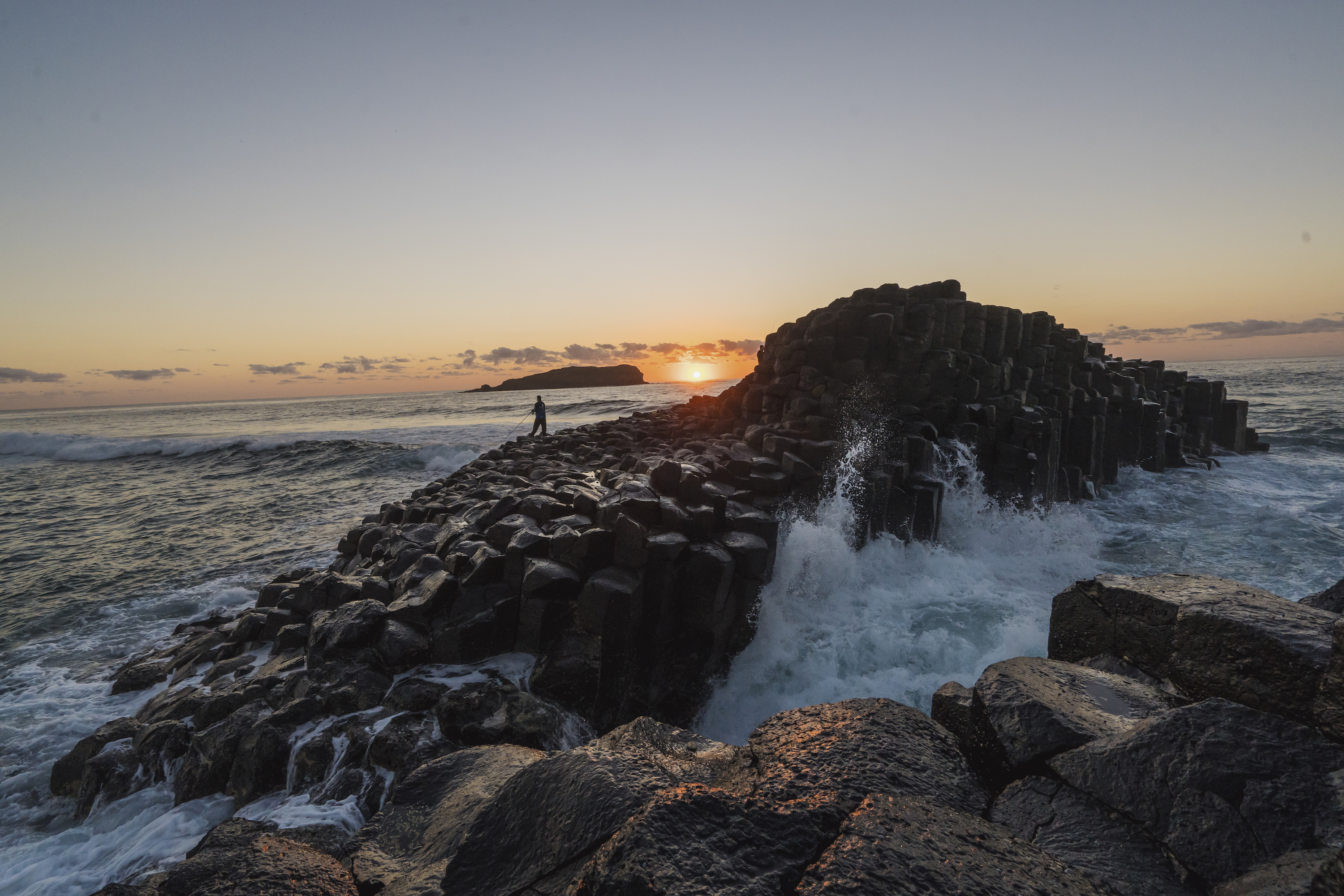 Located a short drive from the highway and nestled between Fingal Head beach and the Tweed River, lies our Fingal Head park. This park is situated absolute beachfront and has pristine views of Fingal Head Beach, Fingal Head Lighthouse and the famous Cook Island. (Which is a wildlife protected island offshore).

This spacious park features luxury cabins with partial ocean views, Surfari tents and tourist sites, some which are beachfront or have ensuite options. Barbeque facilities are located throughout and in particular, the shelter at the front of the park overlooks the children's playground and lawn area.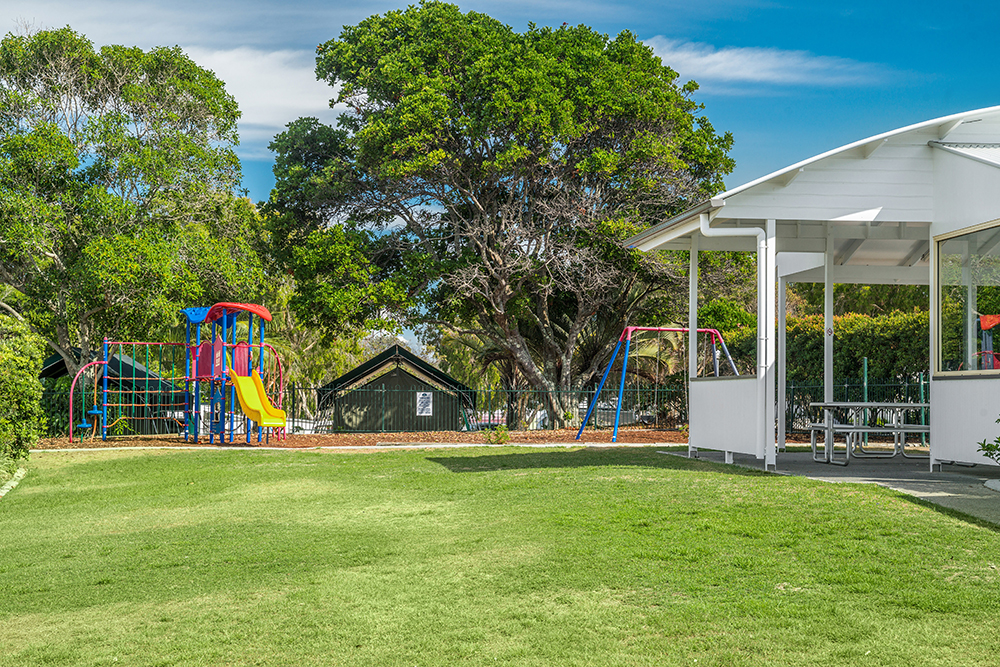 Each cabin, Surfari Tent and tourist/tent site are a mere few steps away from Fingal Heads white sandy beach and crystal-clear water - many of guests enjoy the experience of holidaying beachside, but with the luxuries of amenities, Surfari Tents and luxury cabins.
This park has a great selection of cabins, some with park views and others with ocean views. Caravanners and campers have the option to set up on powered tourist sites, some with ensuite options. Unpowered sites are available and are situated across a quiet road in its own section – offering a getting back to the basics camping experience. Campers on these sites still have 24/7 access to the park grounds including the amenities, communal BBQs and laundry facilities.
A local general store is located just down the road and has everything you will need, including delicious lunch options and coffees for those 'days off' cooking as well as being a 10-minute drive from Tweed Heads CBD.
For those that love to get out and explore the local area, just down the road is the entrance to the Fingal Head Lighthouse walk - This hour scenic return walk covers a flat, sandy track shaded by pandanus palms, with scenic views along the way. While exploring the headland, check out the operational Fingal Head Lighthouse and unique rock formations appearing at the base of the headland, these interesting crescent-shaped hexagonal columns, known as the Giant's Causeway' are made of lava that cooled as it entered the ocean.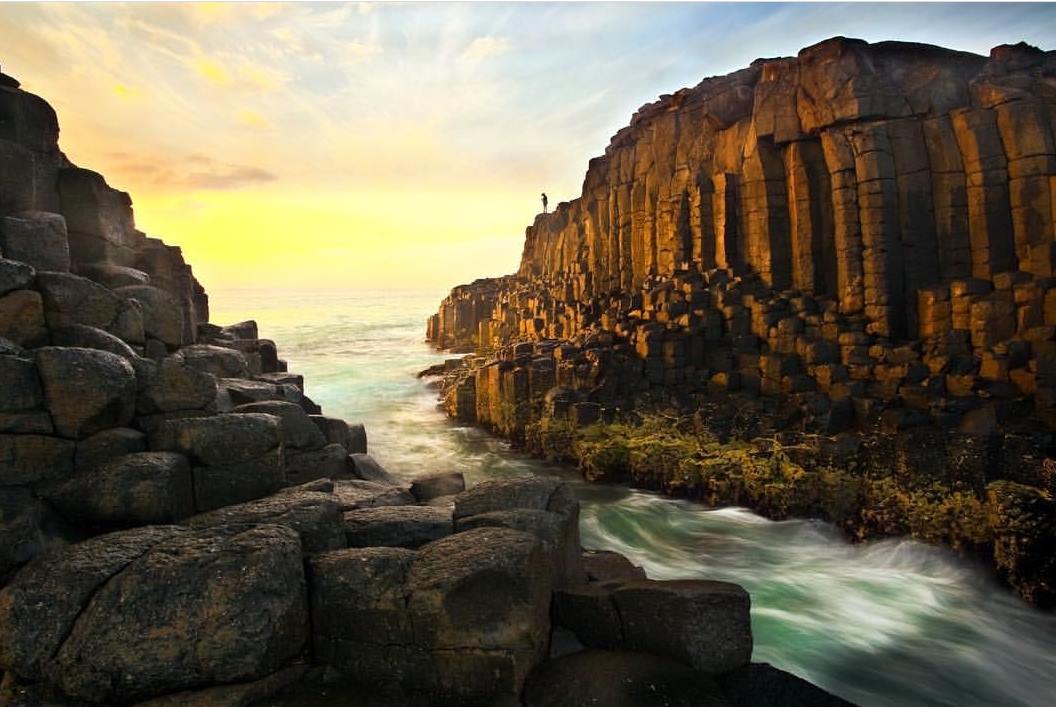 Giants Causeway image credit: @villabeach2487