The best glamping tents on the Tweed Coast
Winter is on its way!
The cooler weather has joined us here on The Tweed - which makes camping seems less inviting - but... what if we told you that there was a way you could still go camping... and even stay in the best glamping tents on the Tweed Coast.
Our Surfari Tents are perfect for those that love to camp, but during the cooler months like to swap out the tent for something a little more luxurious. Our Fingal Head, Kingscliff North, Hastings Point and Pottsville North parks call our Surfari tents home. Each tent is equipped with a queens sized bed and bunk beds that can sleep up to 4, 6 or 8 guests (depending on the tent) and as a bonus our Kingscliff North tents all have ensuites.
Don't let the cooler weather delay your stay in one of these Surfari Tents, surprisingly enough, each tent traps in a lot of heat - but if you are wanting an extra layer of warmth, woollen blankets and heaters are provided.
If you are planning a special getaway with your loved one, we highly recommend a stay in one of our Luxe Surfari Tents.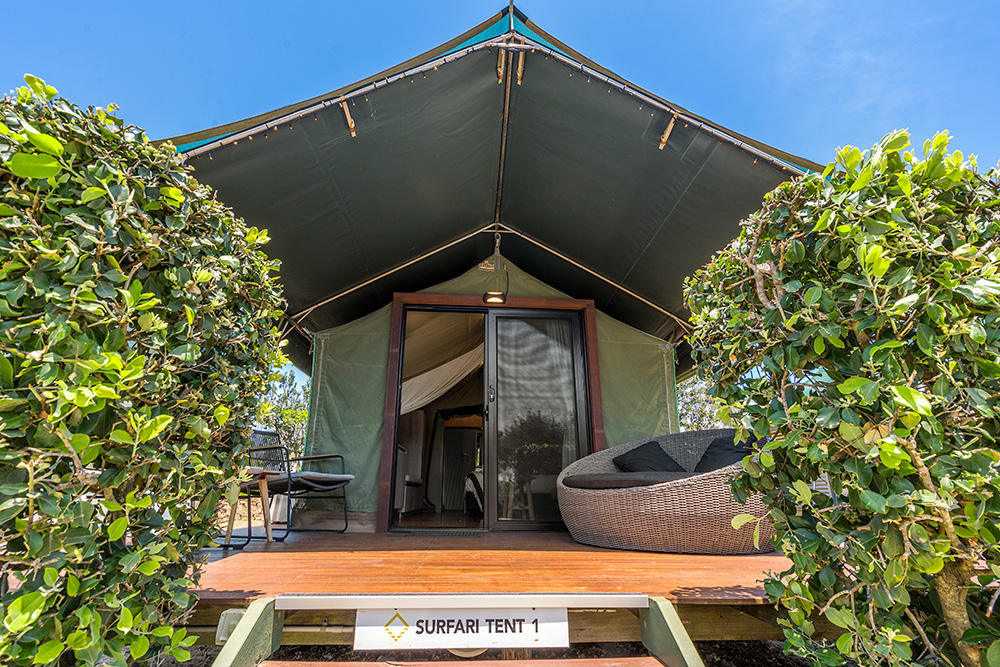 From the outside, there are subtle hints that these tents might be extra special than our other tents. Inside the Surfari Luxe features a comfortable queen bed, and lots of spots to lounge around - with a daybed inside and another large round daybed outside with a small table and two deck chairs - perfect for wine and cheese in the afternoons.
There are custom-built seating, which doubles as storage - perfect for storing your suitcase whilst away. They also feature gorgeous white drapes so you can close the bedrooms off and the whole interior is fitted with beautiful fairy lights which really set the ambience.
Book Your Stay by using the search bar above or calling our friendly reception staff and experience the magic of The Tweed.