Five reasons to bring your kids to the Tweed
There are many reasons why (we think) The Tweed is the best holiday destination for your next family holiday. Our parks are located in five stunning locations along the Tweed Coast, each either beachside or a short stroll from the water's edge and each is a short drive away from the many reasons why The Tweed continues to be a popular holiday spot with families.
We've listed our top five reasons why visiting The Tweed needs to be high on your list for your next getaway!
The swimming spots (local beaches)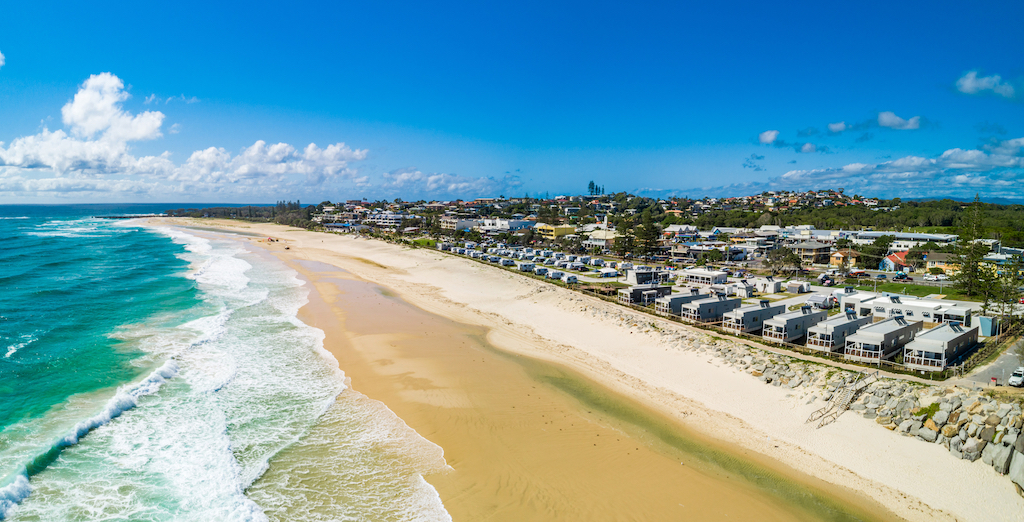 There are so many beautiful spots to swim in the Tweed, but no matter where you go you can always find somewhere beautiful to swim. Our parks are all situated waterside. We love the nearby rivers and beaches and are perfectly suited to the kids. You can always find somewhere to paddle, surf, SUP or even snorkel.
The calm, shallow waters of Mooball Creek are the perfect place to inflate your floaty, float around in the water, build sandcastles on the sand and create lasting memories with your family... That's what holidaying is all about! Our Tweed Holiday Parks Pottsville South park is situated right on the edge of this creek! Talk to the friendly reception staff about arranging a SUP hire from a local hire company.
Check out a recent blog of ours for our top five beaches along the Tweed coastline.
Our facilities
Many of our parks feature kid-friendly facilities, including our Tweed Heads park is fitted with a resort-style pool, that is temperature-controlled, and features an impressive waterslide, with sun lounges for the parents and friends to chill out on. We have recently revealed our new waterfront barbeque facilities which overlooks Boyds Bay Lagoon and Terranora Creek. There is also a large grass area, perfect for a game of catch, as well as access down to the 'beach' area along the lagoon, where the littlies can splash in the shallow waters or build a sandcastle.
For the teens or young adults, our park is equipped with a large, stainless steel outdoor gym, painted bright orange... it's hard to miss! A large interactive playground sits alongside the outdoor gym, perfect for those families that like to get active together!
Our Pottsville North park is another favourite with our young families, equipped with two pools, one of which is a perfect splash zone for toddlers, this park also boasts two courts, one for basketball and the other for volleyball.
Location, Location, Location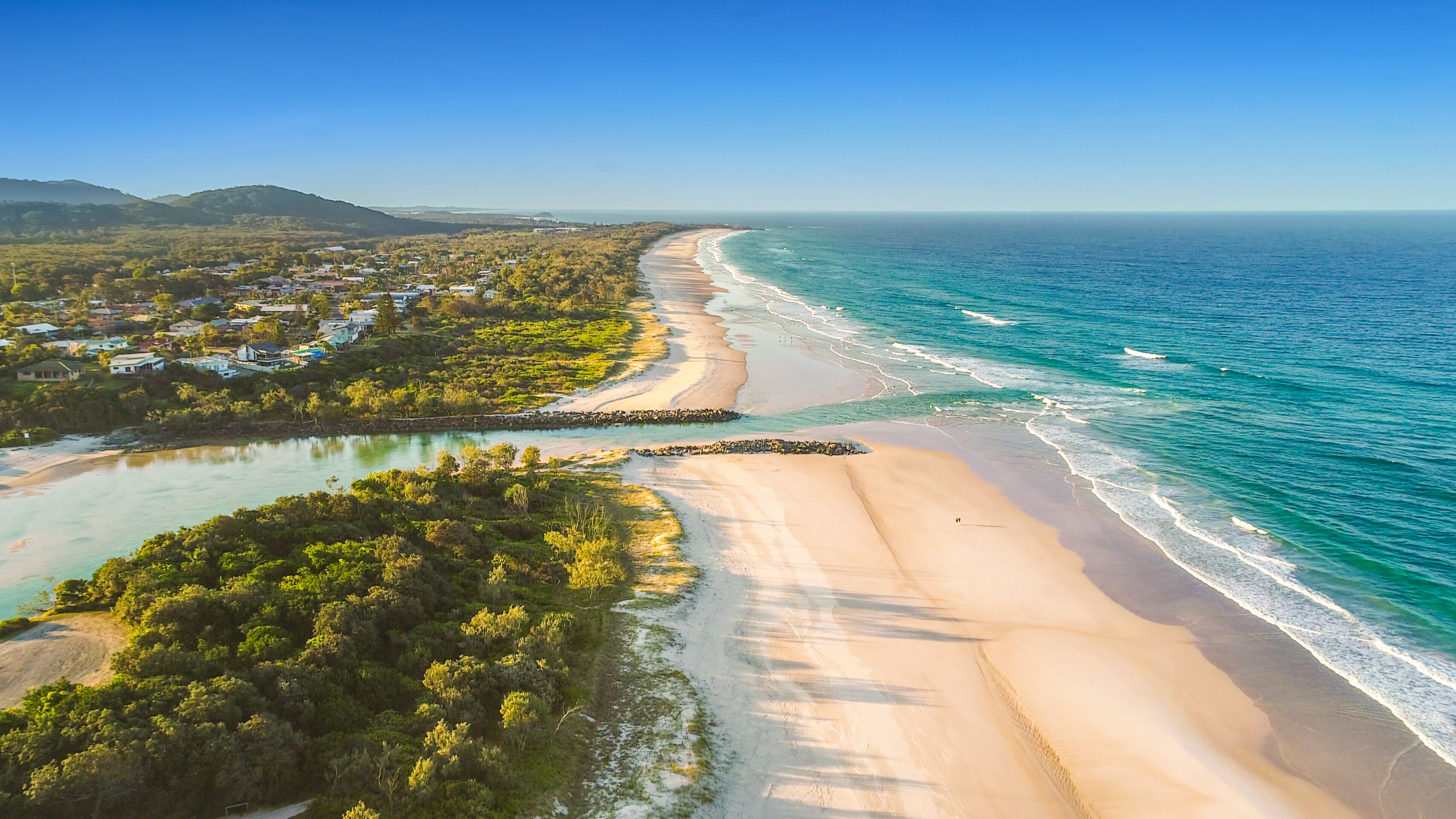 We are located only 10 minutes from Coolangatta Airport, so we are an easy location to get to... We are also only a short drive to World-Heritage listed National Parks and about a 40 minutes drive from theme parks including, Movie World, Dreamworld, Wet & Wild, White Water World which features kids rides and slides, as well as Seaworld which is a favourite with the kids as it has cute baby animals and an underwater aquarium tunnel.
We are also closely situated to Currumbin Wildlife Sanctuary... which is a favourite with the kids!
The Walks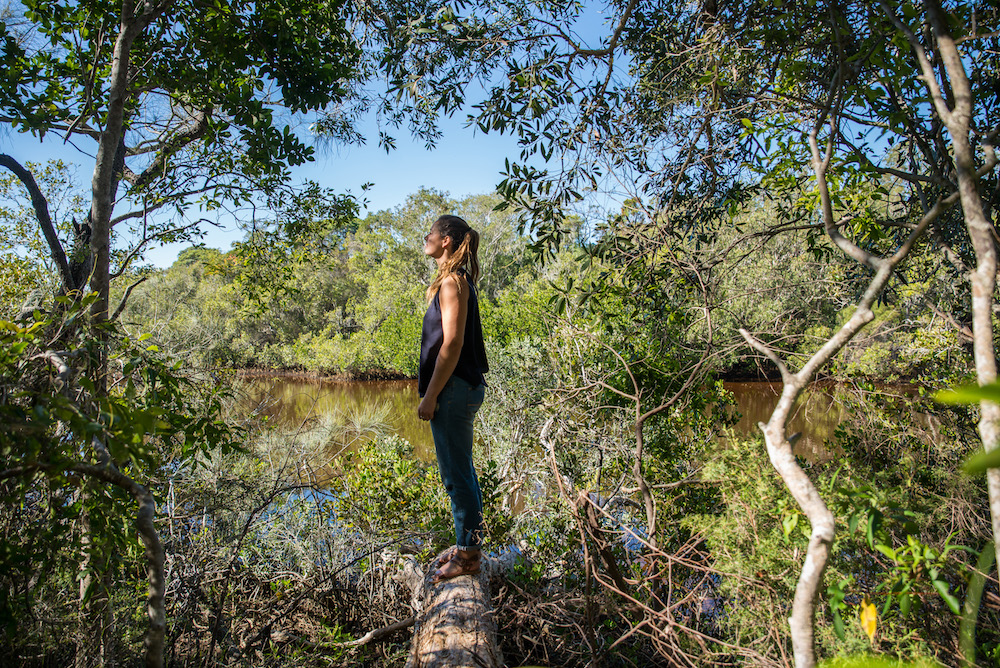 There are so many beautiful nearby walks with pathways located at each of the parks, to the beach or into town. When staying at our Kingscliff Beach park, take a walk or bike ride along the Kingscliff Boardwalk, this wheelchair accessible path is the perfect walk to get a taste of what Kingscliff has to offer! Take in breathtaking views of Kingscliff Beach as you walk into the sleepy town!
We are also close-by to World-Heritage listed national parks...each with Insta-worthy walks and lookouts! For the kids, our favourite has to be the O'Reilly's Tree Top Walk, nestled high within Lamington National Park, stroll along nine suspension bridges for 180 metres at approximately 15 metres above the rainforest floor. If this wasn't high enough for you... climb up to the two observation decks constructed high in a stranger fig - the highest one being 30 metres high above the ground!
There are many great walks and adventures to be had at Springbrook National Park, our favourite is the Natural Bridge walk. This walk is perfect if you have young children as it is only a 1.5 kilometre walking track.
The park's Natural Bridge section features a picturesque rock formation, formed by the force of the waterfall over the basalt cave. Start the walk by going clockwise and descend through the ancient Gondwana rainforest to the natural bridge rock arch. Enter the cave to stand behind the waterfall and try and spot the glow worms! (these are better seen at night, look into the nocturnal guided tour).
Food and Drinks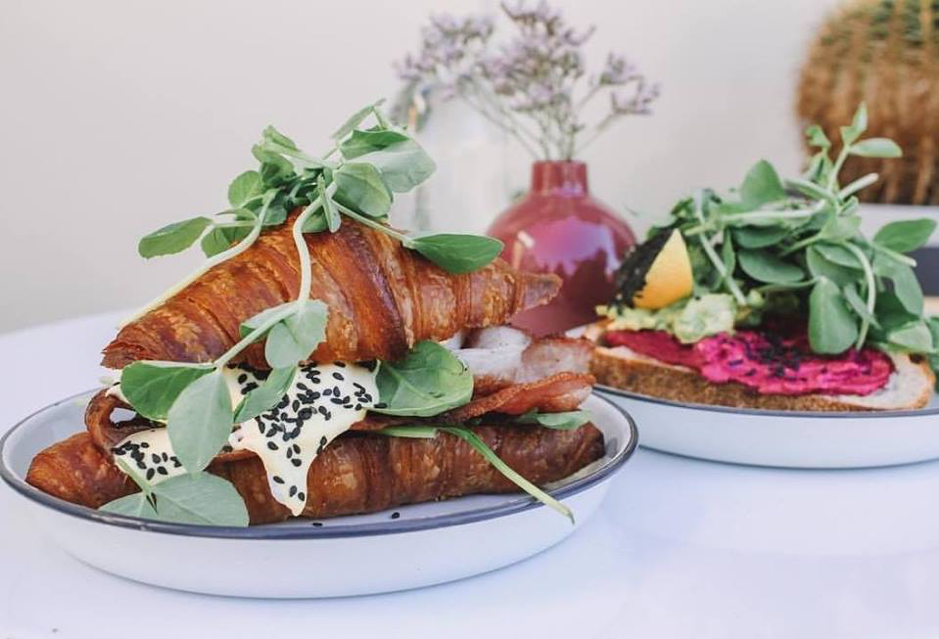 We have food and drink options a-plenty, with many first-class restaurants but we also cater for families, with many pizzas, seafood, and ice-cream shops. Check out our favourites below!
This cool, trendy cafe with an addictive vibe that makes you want to go back the very next day, they serve fantastic organic moonshine coffee and tasty food which really looks too good to eat! All food is sourced locally and as a bonus, this amazing eatery is just a short walk away from our Tweed Holiday Park Tweed Heads.
Looking for an all-rounder cafe, that serves yummy breakfast and lunches and then steps it up a notch on Friday and Saturday nights with tapas and cocktails? Then The Palm Pottsville is where you are destined to be. This cool, trendy eatery with addictive vibes makes you want to go back the very next day, they serve fantastic coffee and tasty food which really does look too good to eat!