The worm turns at Kingscliff Beach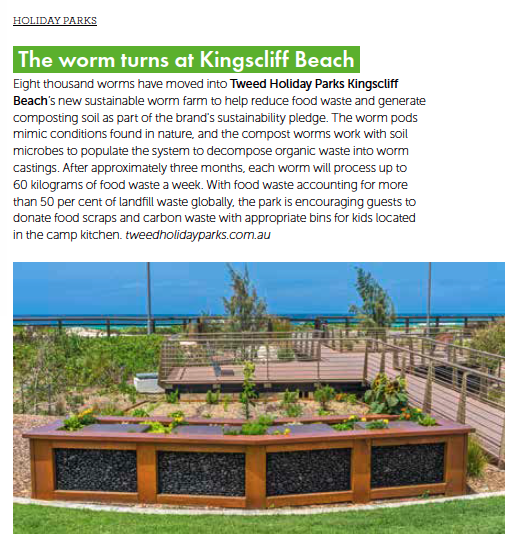 "Eight thousand worms have moved into Tweed Holiday Parks Kingscliff Beach's new sustainable worm farm to help reduce food waste and generate composting soil as part of the brand's sustainability pledge. The worm pods mimic conditions found in nature, and the compost worms work with soil microbes to populate the system to decompose organic waste into worm castings.
After approximately three months, each worm pod will process up to 60 kilograms of food waste a week. With food waste accounting for more than 50 per cent of landfill waste globally, the park is encouraging guests to donate food scraps and carbon waste with appropriate bins for kids located in the camp kitchen."