Kingscliff North
Nestled in the quieter part of Kingscliff, along the pristine beach of Kingscliff is our Kingscliff North park. Small and friendly, this park is the perfect cosy beachfront holiday destination for those who yearn for a peaceful escape. To the north and south, the seemingly endless beach is free from crowds and is patrolled during the summer months.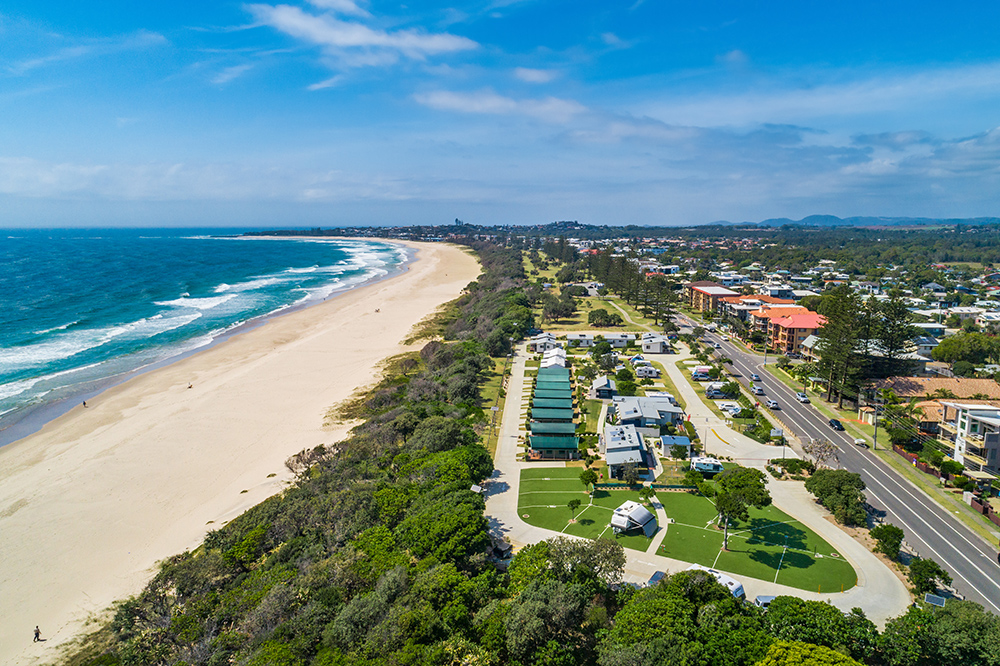 Accommodation options
Known for its entourage of Surfari tents facing the ocean and welcoming sea breezes, these glamping tents are extremely popular with our guests with young families - equipped with a queen-sized bed and bunk beds, these tents can comfortably sleep up to 4 guests. In each Surfari tent, guests can enjoy a full-sized kitchenette, a spacious lounge area and an outdoor entertaining area. The best part is these tents include ensuites - perfect when 'roughing it' with the little ones.
For those that are looking for something a little more special - couples can enjoy a stay in one of our luxurious Luxe Surfari tent.
From the outside you'll see subtle hints that these glamping tents are enhanced by a touch of luxury. Inside The Surfari Luxe delivers a unique camping experience. Sleeping up to 2 guests, they are equipped with a comfortable queen size bed and feature stylish furnishings to ensure you relax. Lounge around on the chic daybeds or unwind watching the sunset over the ocean with wine and cheese from the private deck.
Stow away your suitcase under the custom-built seating and, create a retreat by closing off the bedroom with gorgeous white drapes. The interior is fully fitted out with twinkling fairy lights, so you can set the ambience with the flick of a switch.
If you are looking for something a bit more luxurious, then look no further than our deluxe cabins. Our Kingscliff North park has 8 cabins available, one of which is a fully accessible cabin - each offering coastal views and only a short stroll to the beach. These open-plan cabins come complete with all the modern facilities and offer guests space to watch a movie, play a board game or kick back, relax and read. The master bedroom has a large comfy queen-sized bed with an ensuite and the spare bedrooms consist of either single or bunk beds. Each cabin boasts a spacious outdoor area with a private deck - perfect to enjoy eating dinner or ending the day with a glass of wine, whilst overlooking the ocean.
If you are a keen camper, there is a wide selection of tourist sites with ocean or park views to park up and set up your "home away from home", you can even opt for an ensuite site for an added touch of luxury. Each site has either a concrete slab or synthetic grass with access to power, drinking water and sullage. Our sites are very popular with our guests due to the size of each site, there is plenty of room for your caravan, camper or tent as well as parking your vehicle.
Kingscliff North's Facilities
Did someone say barbeque? If you enjoy throwing a "shrimp" on the barbie and cooking up a storm whilst on your holidays - our park is ready and waiting.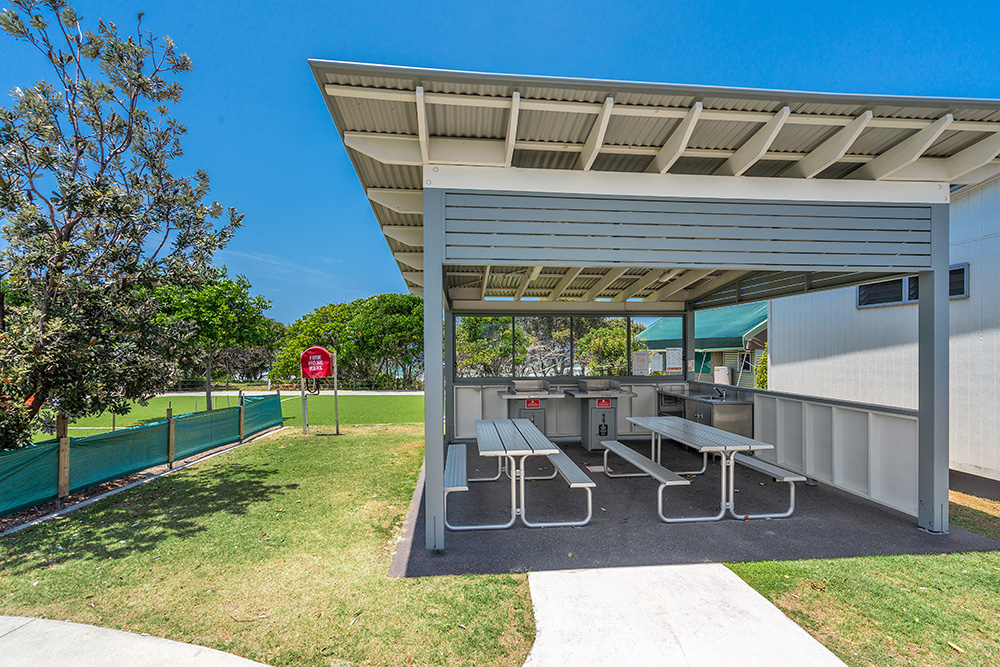 Our Kingscliff North park offers guests several BBQ facilities to choose from, including their latest BBQ facility located at the northern end of the park. All BBQ shelters include push-button barbeques, spacious bench areas and picnic tables - it is the perfect place to enjoy breakfast, lunch or dinner.
If you are a keen beachgoer that enjoys taking a refreshing ocean dip, followed by a stroll down an uncrowded beach and finishing the day with ocean fishing, in the hope to catch dinner - then Kingscliff North is the perfect place for you! There are several direct beach tracks from our park down to the beach - allowing direct access to the beach for our guests.
This park has everything you could possibly wish for when in search of a relaxing getaway.
Things to do
There is so much to do in and around Kingscliff. Our Kingscliff North park is located just 2km from the town centre. Guests can choose to either drive to the town centre (where there is lots of free parking available), walk into town or choose to hire a bike from our park and bike along the paved pavements all the way into town.
Being located close to the town centre but far away enough for that tranquil getaway most of crave, our guests can easily access grocery and liquor stores as well as the many cafes, restaurants and bars that call Kingscliff home - there are so many to choose from, but some of our favourites are: The Salt Mill for delicious coffee and yummy breakfast, the Kingscliff Beach Hotel - or 'the kingy' as the locals would say for a classic pub lunch and an ocean view to die for, Taverna is top of the list for a celebratory dinner or afternoon cocktail.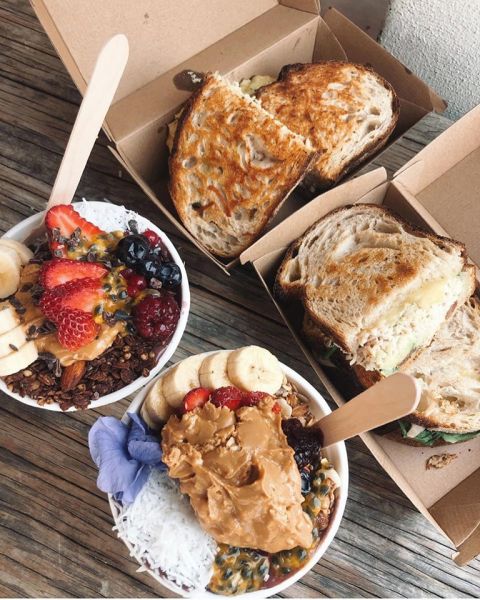 Image credit: The Salt Mill
We encourage you, whilst exploring the local town to check out the many boutiques, gift and book stores that are located throughout the town to pick up a present for a loved one back home.
Book your stay at Tweed Holiday Parks Kingscliff North and experience the magic of The Tweed.