Fun camping games for all ages
Camping is all about getting out in the great outdoors! We have searched high and low for the best camping games that can all be played outside and anywhere!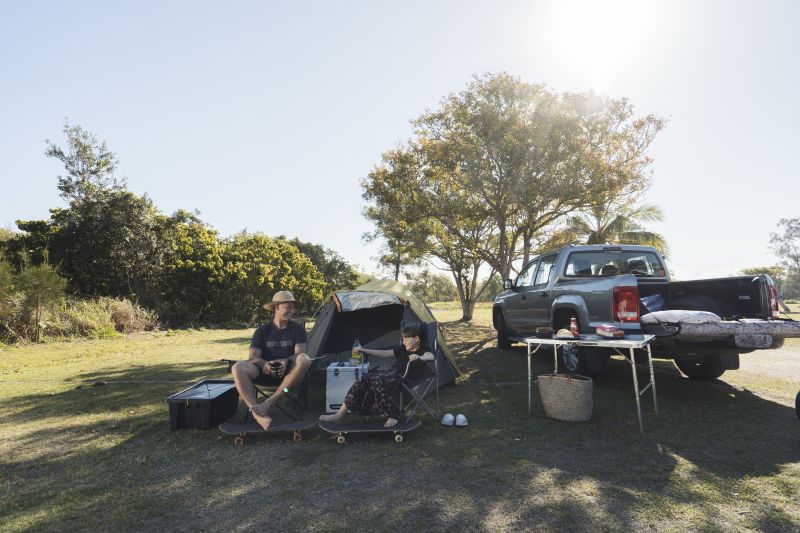 Scavenger Hunt
First on the list is a Scavenger Hunt! Even though adults can play, this is the perfect activity for young kids to sink their teeth into and explore the grounds of the safe holiday park. Simply try and spot everything listed on your scavenger hunt! Look high, look low... items on the list can be from tiny ants to clouds in the sky!
Glow Ring Toss
All kids love glow sticks and if they weren't fun enough, there is another way to have fun with them! All you need is a big glow stick (this will act as your mark) and a pack of bracelets or necklace glow sticks.
To play, simply place the glow stick in the grass a few feet away, assemble your glow sticks into rings, mark a starting line and take it in turns to throw the rings onto the glow stick. Play it at night to see all the glowing colours!
Camping Olympics
A holiday park isn't just a place to stay... it's an adventure playground!

Whether your version of the Camping Olympics is running to the amenities block and back as fast as you can, jumping over the picnic benches, tug of war or running laps around the holiday park - You very own Olympics
Capture the Flag
If you have been on many school camps, you have probably played Capture the Flag. This game is ideal for family and friends who are camping in large groups. Players are divided into two teams, each with their own territory where the opposition's flag will be placed. The aim of the game is that the two teams will go head to head trying to claim their flag and win.

For all the rules and how to play click here.