Margaret Olley 1923-2011, 100 years Celebration
The Tweed Regional Gallery & Margaret Olley Art Centre is located behind Murwillumbah and sits high over picture-perfect green rolling hills with breathtaking views of Wollumbin [Mt Warning]. The gallery delivers constantly changing inspiration in its six exhibition spaces, currently presenting Margaret Olley: Far from a Still Life, the story of Olley's incredible life and enduring career through her greatest legacy – her art. Presented exclusively at the Tweed Regional Gallery, to celebrate the 100th anniversary of Margaret Olley's birthday, the exhibition is drawn entirely from the Tweed Regional Gallery collection.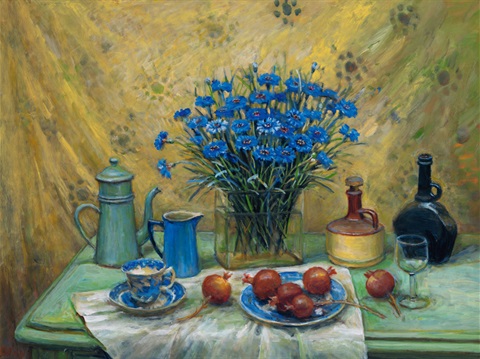 Far from a Still Life includes artwork from as early as Olley's time at high school in Brisbane through to the final decade of her life; as well as portraits of Olley and contemporary responses to the re-creation of her famous Duxford Street home studio.
Combined, this exhibition is a celebration of art, life, friendship, generosity, and legacy.
While your visiting, be sure to stop by the café. Offering a unique combination of rustic French patisserie, modern cafe plates, with a fresh and playful pan-Asian twist, all driven by the abundant local produce that surrounds.