We're back!
Have you heard the good news?
The NSW Government recently announced that state residents are allowed to take a holiday within the state from June 1st. In light of this announcement, we are delighted to inform you that all of our parks will be re-opening and taking present and future bookings from June 5th.
Whilst you've been away, our dedicated staff have been hard at work maintaining and conducting small renovations, ready for your return.

Tweed Heads has installed a large shade cloth over their children's playground area, ensuring playtime can commence at any time of the day, as well as the addition of three large concrete tourist sites, each that can accommodate caravans, motorhomes or fifth wheeler up to eight metres long. These new sites also have drive-through access, which enables the easiest of parking with the hardest vehicle.

Our other parks have been working hard improving the common areas and beautifying the landscape within the parks, as well as repainting BBQ shelters and some cabin interiors.
There's no denying it, we are ALL ready to take a relaxing getaway and nowhere outshines the Tweed. Choose from any one of our seven parks, each located in idyllic locations along the Tweed Coastline.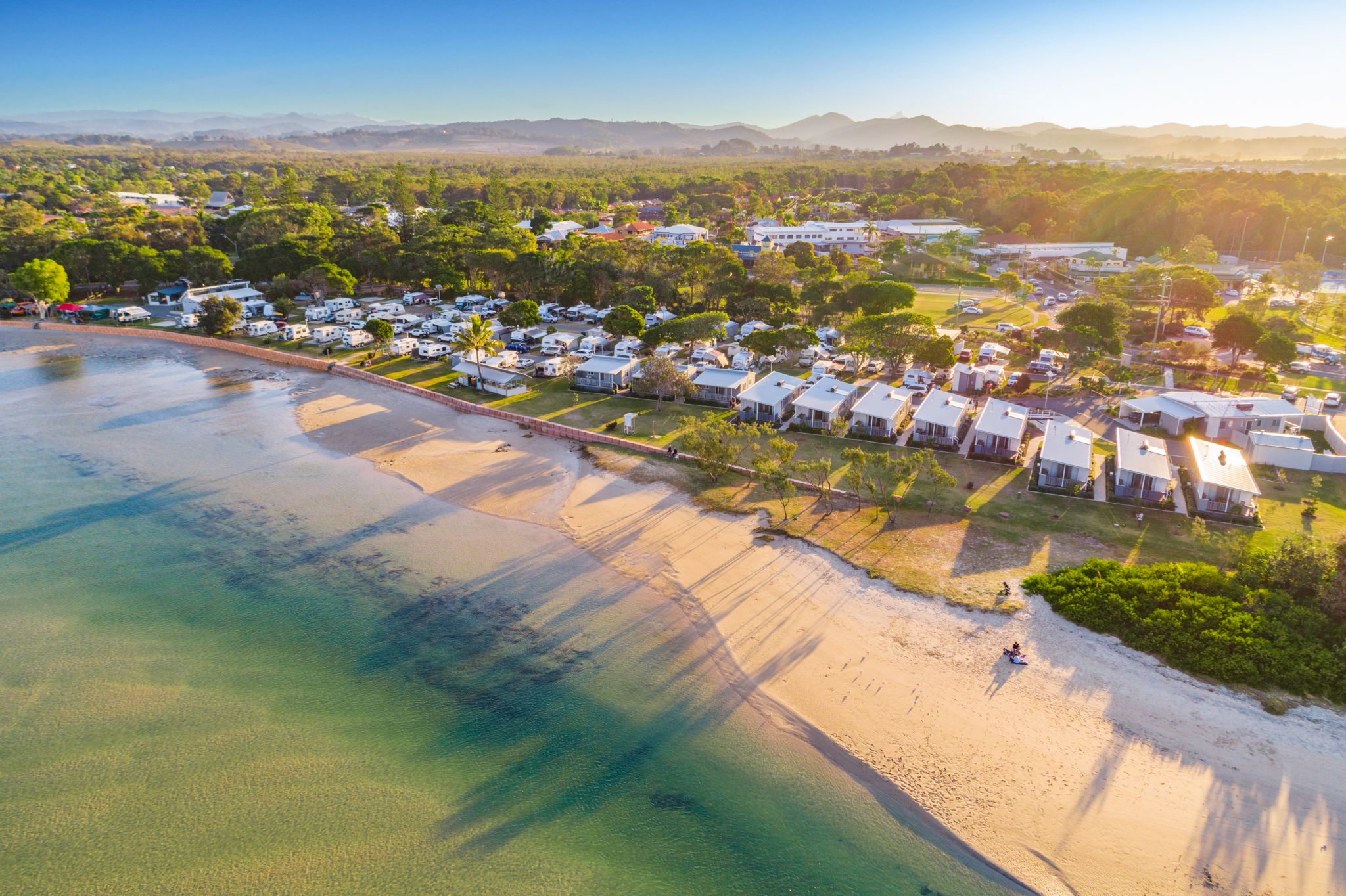 With accommodation options to suit every need, budget and occasion, including waterfront cabins, accessible cabins, Surfari and Luxe Surfari tents, spacious tourist and tent sites, including ensuite options, there has never been a better time to book a Tweed Holiday Parks escape.
If you plan on visiting us soon, know that our number one priority is the health and safety of our staff and guests. We will be taking extra precautions within our parks and following the government's recommendations and hygiene standards, if you wish to read more about the measures we have in place, please read our COVID-19 Updates.
Book Your Stay today and experience the magic of The Tweed.